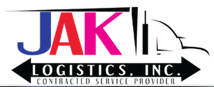 Class A FedEx Dedicated Floater Team Driver 3,000 Sign On Bonus Job
$3,000 Sign On Bonus for FedEx Dedicated Floater Team Driver (Sacramento/Tracy, CA)
Seeking full time Class A CDL team drivers. Great pay, bonus, and benefits.
https://jaklogisticsinc.com/about/
The bullshit stops here. We do what we say and say what we do. Tired of the games and nonsense in the trucking industry? Have you been made promises about home time and pay that never come true? Truck driving is a tough industry. Not everything can operate smoothly because well, it's truck driving. If you come drive for me on one of my dedicated lanes, you will be home every week with a consistent pay check that you can count on. I'm not just a manager, I've been a driver for almost two decades. I treat my drivers the way I would want to be treated.
JAK Logistics, Inc. is a dedicated FedEx Ground contractor in Sacramento/Tracy looking for Class A CDL driver(s) with doubles endorsements to run dedicated team routes. Don't have a team partner? No problem, we'll team you up with a safe, experienced driver. There is only drop and hook - no touching freight ever.
Here is our open position:
Floater position available - Floater will have a flexible schedule. Part time/full time. Retired candidates looking to add to their retirement funds are welcome to apply.
Benefits:
Medical
Dental
Vision
Life insurance
401K
One week vacation pay after one year. Progresses with years of service
Pay:
$3,000 sign on bonus paid over 90 days after 90 days.
Weekly pay with Direct Deposit paid every Friday.
Detention time paid when there is detention time.
Monthly Cell Phone Payment available.
Requirements:
Doubles / Triples endorsement required. No Hazmat required.
One year minimum tractor trailer experience required or graduation from accredited truck driving school.
More details:
Graduates from FedEx Ground approved, accredited driving schools are welcome!!! Ex: Western, Western Pacific, Truck Driving Academy. Tuition reimbursement may be available. There will be no training pay deductions for brand new drivers. You will be paid the same as an experienced driver.
Our fleet has 2020 Freightliner Cascadias. New trucks are on the way. We have a Ryder maintenance program so our fleet stays maintained. If there is a breakdown on the highway, road service is just a call away. If the truck can't be repaired then a subunit will be brought out to you, minimizing down time.
Call, text, or email Dave at (916) 607-1695
https://jaklogisticsinc.com/about/
Pay: $1,550 - $1,990 a week.
Medical
Dental
Vision
Life insurance
401K
One week vacation pay after one year. Progresses with years of service
How to apply for this Driving Job
Fill out a Gary's Job Board application. That same application can be used to apply to as many jobs as you'd like. Create a Driver's Account.
Person to Contact about this CDL Job: Dave Phillips
JAK Logistics Inc. Phone Number: 9166071695
Tell em' Gary's Job Board sent you.
This truck driving job may have an alternate application method. Look in the description area below for more information. All companies will accept a Gary's Job Board application in addition to their other methods.
Gary 's Job Board. Fill out ONE application to send to ALL companies
Full CDL Job Information
Question
Answer
Company Name
JAK Logistics Inc.
Class of CDL
Class A
Job Position/Title
FedEx Dedicated Floater Team Driver 3,000 Sign On Bonus
Type of Route
Over the Road
# of seats to fill
3
Person to Contact about this Job Profile
Dave Phillips
How to Apply
Create a Driver s Account to Apply
City
Sacramento
State
CALIFORNIA
Minimum Years of Experience Required
6-12 months
Does the driver need to have a Hazardous Materials Endorsement?
No
Does the driver need to have a Tank Endorsement?
No
Does the driver need to have a Doubles/Triples Endorsement?
Yes
Does the driver need to have a Passenger Endorsement?
No
Dui?
Situational
Traffic tickets allowed in the last 3 years?
None
Any at fault accidents allowed in the last 3 years?
No
Do you require a company provided DOT physical?
No
What does the job pay?
$1,550 - $1,990 a week.
Please describe any benefits you offer (Very important so we can help you find the right candidate)
Medical

Dental

Vision

Life insurance

401K

One week vacation pay after one year. Progresses with years of service

Please describe the job in detail
$3,000 Sign On Bonus for FedEx Dedicated Floater Team Driver (Sacramento/Tracy, CA)

Seeking full time Class A CDL team drivers. Great pay, bonus, and benefits.

https://jaklogisticsinc.com/about/

The bullshit stops here. We do what we say and say what we do. Tired of the games and nonsense in the trucking industry? Have you been made promises about home time and pay that never come true? Truck driving is a tough industry. Not everything can operate smoothly because well, it's truck driving. If you come drive for me on one of my dedicated lanes, you will be home every week with a consistent pay check that you can count on. I'm not just a manager, I've been a driver for almost two decades. I treat my drivers the way I would want to be treated.

JAK Logistics, Inc. is a dedicated FedEx Ground contractor in Sacramento/Tracy looking for Class A CDL driver(s) with doubles endorsements to run dedicated team routes. Don't have a team partner? No problem, we'll team you up with a safe, experienced driver. There is only drop and hook - no touching freight ever.

Here is our open position:

Floater position available - Floater will have a flexible schedule. Part time/full time. Retired candidates looking to add to their retirement funds are welcome to apply.

Benefits:

Medical

Dental

Vision

Life insurance

401K

One week vacation pay after one year. Progresses with years of service

Pay:

$3,000 sign on bonus paid over 90 days after 90 days.

Weekly pay with Direct Deposit paid every Friday.

Detention time paid when there is detention time.

Monthly Cell Phone Payment available.

Requirements:

Doubles / Triples endorsement required. No Hazmat required.

One year minimum tractor trailer experience required or graduation from accredited truck driving school.

More details:

Graduates from FedEx Ground approved, accredited driving schools are welcome!!! Ex: Western, Western Pacific, Truck Driving Academy. Tuition reimbursement may be available. There will be no training pay deductions for brand new drivers. You will be paid the same as an experienced driver.

Our fleet has 2020 Freightliner Cascadias. New trucks are on the way. We have a Ryder maintenance program so our fleet stays maintained. If there is a breakdown on the highway, road service is just a call away. If the truck can't be repaired then a subunit will be brought out to you, minimizing down time.

Call, text, or email Dave at (916) 607-1695

Apply
Create a Driver s Account to Apply

JAK Logistics Inc. Truck Driving Jobs in Sacramento, CA