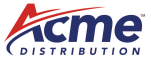 No CDL Truck Shop Mechanic Job
Diesel Mechanic for truck shop
SHIFT Tue-Sat 7am-3:30pm
$29.00/hour
II. ESSENTIAL POSITION FUNCTIONS AND PRINCIPAL ACCOUNTABILITY
· Uses all tools of trade, including precision instruments, shop machines.
· Able to read and understand technical publications/software, including service manuals and service bulletins and is able to use information contained in them to do their own work and to assist others concerning the content.
· Must be able to determine usability of all component parts and must be able to list and order all needed parts needed for repair.
· Must be able to complete work accurately and timely as outlined in published time standards manual.
· Must be able to write a good description of all work performed on each individual repair using fleet soft program.
· Ability to perform all aspects of the job safely and in accordance with OSHA, DOT & Acme Distribution rules and regulations expressed and implied.
· Understands the importance of attendance, punctuality, and how they affect customer service.
· Is a good steward of company tools and resources.
III. POSITION REQUIREMENTS
Education & Experience:
· High School Diploma desired.
· CDL Class A or Class B preferred but not required.
· Must possess and use good interpersonal skills and have the ability to interact well with customers, vendors, and co-workers in a positive and constructive manner.
· Must be able to read and write in English and understand computer generated reports, office reports, invoices, etc.
· Must be able to operate various computer diagnostic devices, PC's and laptops.
· Preferred experience with after-treatment systems on Cummins & Detroit equipment.
· Full understanding of all DOT, Federal & State laws regarding maintenance/repairs.
· Must be self-motivated.
Physical Demands:
· Involves essential ability to maneuver around, in, on and under trucks in order to properly inspect and diagnose all types of problems and repairs.
· Reasonable accommodations may be made to enable individuals with disabilities to perform the essential functions.
· Must be able to lift 75 pounds to the waist and 50 pounds to the shoulder.
· Achieves and maintains certifications as required by the company, the OEM's or by Federal Law.
· Must be willing to perform service calls offsite.
Work Conditions:
· The working environment characteristics described here are representative of those an employee encounters while performing the essential functions of this job.
· Due to the urgency of some repairs, this position contains some level of stress and requires the ability to handle multiple tasks smoothly.
· Communication of all worked performed, parts ordered and any problems that may arise while executing repairs is required.
· Requires regular and predictable attendance. Willing to work overtime preferred but not guaranteed.
Interested Applicants please contact:
Eryn Scott, Recruiter
303-367-3328
Pay: 29.00/hour
- Health Insurance on day 1
- Dental and vision
- matching 401K
- Paid holidays
- Vacation and sick time
- Life Insurance
How to apply for this Driving Job
Fill out a Gary's Job Board application. That same application can be used to apply to as many jobs as you'd like. Create a Driver's Account.
Person to Contact about this CDL Job: Eryn Scott
ACMEDISTRIBUTION.COM Phone Number: 303-367-3328
Tell em' Gary's Job Board sent you.
This truck driving job may have an alternate application method. Look in the description area below for more information. All companies will accept a Gary's Job Board application in addition to their other methods.
Gary 's Job Board. Fill out ONE application to send to ALL companies
Full CDL Job Information
Question
Answer
Company Name
ACMEDISTRIBUTION.COM
Class of CDL
No CDL
Job Position/Title
Truck Shop Mechanic
Type of Route
Local
# of seats to fill
1
Person to Contact about this Job Profile
Eryn Scott
How to Apply
Create a Driver s Account to Apply
City
AURORA
State
COLORADO
Minimum Years of Experience Required
< 6 months
Does the driver need to have a Hazardous Materials Endorsement?
No
Does the driver need to have a Tank Endorsement?
No
Does the driver need to have a Doubles/Triples Endorsement?
No
Does the driver need to have a Passenger Endorsement?
No
Dui?
Situational
Traffic tickets allowed in the last 3 years?
2
Any at fault accidents allowed in the last 3 years?
Yes
Do you require a company provided DOT physical?
No
What does the job pay?
29.00/hour
Please describe any benefits you offer (Very important so we can help you find the right candidate)
- Health Insurance on day 1
- Dental and vision
- matching 401K
- Paid holidays
- Vacation and sick time
- Life Insurance
Please describe the job in detail
Diesel Mechanic for truck shop

SHIFT Tue-Sat 7am-3:30pm
$29.00/hour

II. ESSENTIAL POSITION FUNCTIONS AND PRINCIPAL ACCOUNTABILITY
· Uses all tools of trade, including precision instruments, shop machines.
· Able to read and understand technical publications/software, including service manuals and service bulletins and is able to use information contained in them to do their own work and to assist others concerning the content.
· Must be able to determine usability of all component parts and must be able to list and order all needed parts needed for repair.
· Must be able to complete work accurately and timely as outlined in published time standards manual.
· Must be able to write a good description of all work performed on each individual repair using fleet soft program.
· Ability to perform all aspects of the job safely and in accordance with OSHA, DOT & Acme Distribution rules and regulations expressed and implied.
· Understands the importance of attendance, punctuality, and how they affect customer service.
· Is a good steward of company tools and resources.

III. POSITION REQUIREMENTS
Education & Experience:
· High School Diploma desired.
· CDL Class A or Class B preferred but not required.
· Must possess and use good interpersonal skills and have the ability to interact well with customers, vendors, and co-workers in a positive and constructive manner.
· Must be able to read and write in English and understand computer generated reports, office reports, invoices, etc.
· Must be able to operate various computer diagnostic devices, PC's and laptops.
· Preferred experience with after-treatment systems on Cummins & Detroit equipment.
· Full understanding of all DOT, Federal & State laws regarding maintenance/repairs.
· Must be self-motivated.
Physical Demands:
· Involves essential ability to maneuver around, in, on and under trucks in order to properly inspect and diagnose all types of problems and repairs.
· Reasonable accommodations may be made to enable individuals with disabilities to perform the essential functions.
· Must be able to lift 75 pounds to the waist and 50 pounds to the shoulder.
· Achieves and maintains certifications as required by the company, the OEM's or by Federal Law.
· Must be willing to perform service calls offsite.
Work Conditions:
· The working environment characteristics described here are representative of those an employee encounters while performing the essential functions of this job.
· Due to the urgency of some repairs, this position contains some level of stress and requires the ability to handle multiple tasks smoothly.
· Communication of all worked performed, parts ordered and any problems that may arise while executing repairs is required.
· Requires regular and predictable attendance. Willing to work overtime preferred but not guaranteed.

Interested Applicants please contact:
Eryn Scott, Recruiter
303-367-3328

Apply
Create a Driver s Account to Apply

ACMEDISTRIBUTION.COM Local Truck Driving Jobs in AURORA, CO