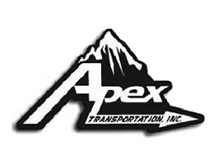 No CDL AR and Accounting Assistant Job
Busy Trucking company needs a strong individual to support its accounting department and must have very strong phone and computer skills with Microsoft products and Quickbooks experience.
This position reports to the Accounting Manager.
PURPOSE
The Accounts Receivable and Accounting Assistant is responsible for supporting areas relating to office administration and the accounting department. The positon communicates with a multitude of people including but not limited to Company management, accounting, shop, drivers, dispatch, customers and vendors. Solid interpersonal and communication skills, including written and verbal are required. The responsibilities and duties as detailed below supports management's efforts to meet Company goals and objectives, including building healthy and profitable relationships with our business partners.
RESPONSIBILITES
• Obtain a thorough understanding of each duty in which training is provided by asking timely questions during and post-training as new questions arise.
• Ensure accurate and timely completion of assigned duties and projects. Self-checking one's work for accuracy is a very important element to the success in this position. Even more critical is the reporting of discrepancies and errors discovered subsequent to the posting of accounting data. This positon is not authorized to correct accounting and financial data that has already been posted in QuickBooks.
• Prioritize daily, weekly and monthly responsibilities and seek feedback from Supervisor if it is anticipated there are deadlines that are not going to be met. This will allow the Supervisor to re-allocate duties and assignments to meet departmental and company requirements.
• While informal communication in moderation with co-workers can be an excellent path to team-building; as with all positions at Apex, creating and maintaining healthy boundaries with co-workers is essential to getting work done in a timely, accurate and team-oriented manner.
DUTIES
• Accounts Receivable
• Daily deposits
• Research and send out proof of deliveries
• Research, reconciliation and collection calls as assigned
• Assist with invoicing as needed, including data entry, preparation and mailing
• Assist with answering and transferring incoming calls
• Greet incoming guests and direct accordingly
• Copying and filing, including A/P, A/R, invoices, and other misc. forms
• Accounts Payable data entry
• Collecting and distributing incoming mail
• Inventory and order office supplies
• Arrange for employee lodging, flights, and transportation as needed
• Other administrative and accounting duties as assigned to support management team
Job Type: Full-time
Required experience:
• Accounts Receivable: 1 year
Pay: $20-$28.00 per hour
We offer and pay 90% of employee Health, Dental and Vision the first of the month after 60 days of hire. After one year match a 401K.
How to apply for this Driving Job
Fill out a Gary's Job Board application. That same application can be used to apply to as many jobs as you'd like. Create a Driver's Account.
Person to Contact about this CDL Job: Dennis Atencio
Apex Transportation, Inc. Phone Number: 3034075401
Tell em' Gary's Job Board sent you.
This truck driving job may have an alternate application method. Look in the description area below for more information. All companies will accept a Gary's Job Board application in addition to their other methods.
Gary 's Job Board. Fill out ONE application to send to ALL companies
Full CDL Job Information
Question
Answer
Company Name
Apex Transportation, Inc.
Class of CDL
No CDL
Job Position/Title
AR and Accounting Assistant
Type of Route
- Select -
# of seats to fill
1
Person to Contact about this Job Profile
Dennis Atencio
How to Apply
Create a Driver s Account to Apply
City
Henderson
State
COLORADO
Minimum Years of Experience Required
1-2 yrs
Does the driver need to have a Hazardous Materials Endorsement?
No
Does the driver need to have a Tank Endorsement?
No
Does the driver need to have a Doubles/Triples Endorsement?
No
Does the driver need to have a Passenger Endorsement?
No
Dui?
> 10 yrs
Traffic tickets allowed in the last 3 years?
- Select -
Any at fault accidents allowed in the last 3 years?
- Select -
Do you require a company provided DOT physical?
No
What does the job pay?
$20-$28.00 per hour
Please describe any benefits you offer (Very important so we can help you find the right candidate)
We offer and pay 90% of employee Health, Dental and Vision the first of the month after 60 days of hire. After one year match a 401K.
Please describe the job in detail
Busy Trucking company needs a strong individual to support its accounting department and must have very strong phone and computer skills with Microsoft products and Quickbooks experience.
This position reports to the Accounting Manager.
PURPOSE
The Accounts Receivable and Accounting Assistant is responsible for supporting areas relating to office administration and the accounting department. The positon communicates with a multitude of people including but not limited to Company management, accounting, shop, drivers, dispatch, customers and vendors. Solid interpersonal and communication skills, including written and verbal are required. The responsibilities and duties as detailed below supports management's efforts to meet Company goals and objectives, including building healthy and profitable relationships with our business partners.
RESPONSIBILITES
• Obtain a thorough understanding of each duty in which training is provided by asking timely questions during and post-training as new questions arise.
• Ensure accurate and timely completion of assigned duties and projects. Self-checking one's work for accuracy is a very important element to the success in this position. Even more critical is the reporting of discrepancies and errors discovered subsequent to the posting of accounting data. This positon is not authorized to correct accounting and financial data that has already been posted in QuickBooks.
• Prioritize daily, weekly and monthly responsibilities and seek feedback from Supervisor if it is anticipated there are deadlines that are not going to be met. This will allow the Supervisor to re-allocate duties and assignments to meet departmental and company requirements.
• While informal communication in moderation with co-workers can be an excellent path to team-building; as with all positions at Apex, creating and maintaining healthy boundaries with co-workers is essential to getting work done in a timely, accurate and team-oriented manner.
DUTIES
• Accounts Receivable
• Daily deposits
• Research and send out proof of deliveries
• Research, reconciliation and collection calls as assigned
• Assist with invoicing as needed, including data entry, preparation and mailing
• Assist with answering and transferring incoming calls
• Greet incoming guests and direct accordingly
• Copying and filing, including A/P, A/R, invoices, and other misc. forms
• Accounts Payable data entry
• Collecting and distributing incoming mail
• Inventory and order office supplies
• Arrange for employee lodging, flights, and transportation as needed
• Other administrative and accounting duties as assigned to support management team
Job Type: Full-time
Required experience:
• Accounts Receivable: 1 year
Apply
Create a Driver s Account to Apply

Apex Transportation, Inc. Truck Driving Jobs in Henderson, CO