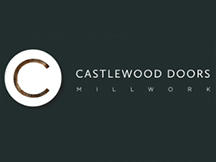 Class B Custom Wood Door Shop Class B CDL Driver Local and Mountains Job
Making deliveries throughout the front range, Breckenridge, Aspen, Crested Butte, Telluride
overnight trips to Telluride Colorado with rooms and meals paid by the company
Driving 24-26 foot box truck (CDL)
Conducting thorough pre/post trips of the equipment
Ability to work 5 days per week
Average day consists of start time at 6am-2:30pm with 1/2 hour lunch
Position pays overtime after 40 hours per week
1 week vacation after 1 year
2 weeks vacation after 2 years
3 weeks vacation after 8 years
Job duties consist of loading truck, unloading at job sites, driver will also work at the warehouse when no deliveries are schedules, since we are a small company the driver will help with production
Ability to lift 100lbs
Qualifications:
Driving Experience/must provide a current MVR
Must have 1 year verifiable box truck driving experience within the last 3 years
Accident History
No more than 2 minor preventable accidents in the last 3 years.
No major preventable accidents within the last year. A "major violation" is defined as a "serious traffic violation" in accordance with 49 C.F.R. Part 383.5, and a "major collision" is defined as an "accident" in accordance with 49 C.F.R. Part 390.5 or the total property damage as a result of the collision is $10,000 or higher.
MVR Violations
In the past 3 years:
o No more than 3 moving violations in any type of motor vehicle
In the past 5 years:
o No license suspensions or revocations due to moving violations
In the past 7 years:
o No driving under the influence (DWI)
o No reckless driving convictions
o No more than 1 excessive speeding (15 mph above the posted speed limit)
In the past 10 years:
o No leaving the scene of an accident
o No record of a moving violation in connection with a fatal accident
o No record of operating a vehicle with a suspended or revoked license
General Requirements
Must be 21 years of age
Must be able to pass DOT physical
Must be able to pass at DOT drug screen and be enrolled in a random drug screen program.
Must have 3 years of verified previous employment history and drug and alcohol test results.
Ensure application lists last 10 years of work history and reasons for leaving. Any gaps in employment must be explained.
Must have the ability to speak and understand English as required for the position.
Any criminal convictions to be reviewed to insure compliance with Company
Can also come in in person and apply at
Castlewood Doors and Millwork
5040 E. 41st ave
Denver, Co 80216
Pay: 18.00 - 20.00 depending on experience
Vacation time off
Holiday pay
Health Insurance
401K
How to apply for this Driving Job
Fill out a Gary's Job Board application. That same application can be used to apply to as many jobs as you'd like. Create a Driver's Account.
Person to Contact about this CDL Job: Juan Molina
Castlewood Doors Phone Number: 720-219-0660
Tell em' Gary's Job Board sent you.
This truck driving job may have an alternate application method. Look in the description area below for more information. All companies will accept a Gary's Job Board application in addition to their other methods.
Gary 's Job Board. Fill out ONE application to send to ALL companies
Full CDL Job Information
Question
Answer
Company Name
Castlewood Doors
Class of CDL
Class B
Job Position/Title
Custom Wood Door Shop Class B CDL Driver Local and Mountains
Type of Route
Local
# of seats to fill
1
Person to Contact about this Job Profile
Juan Molina
How to Apply
Create a Driver s Account to Apply
City
Denver
State
COLORADO
Minimum Years of Experience Required
1-2 yrs
Does the driver need to have a Hazardous Materials Endorsement?
No
Does the driver need to have a Tank Endorsement?
No
Does the driver need to have a Doubles/Triples Endorsement?
No
Does the driver need to have a Passenger Endorsement?
No
Dui?
5-10 yrs
Traffic tickets allowed in the last 3 years?
3
Any at fault accidents allowed in the last 3 years?
No
Do you require a company provided DOT physical?
Yes
What does the job pay?
18.00 - 20.00 depending on experience
Please describe any benefits you offer (Very important so we can help you find the right candidate)
Vacation time off
Holiday pay
Health Insurance
401K
Please describe the job in detail
Making deliveries throughout the front range, Breckenridge, Aspen, Crested Butte, Telluride
overnight trips to Telluride Colorado with rooms and meals paid by the company
Driving 24-26 foot box truck (CDL)

Conducting thorough pre/post trips of the equipment
Ability to work 5 days per week
Average day consists of start time at 6am-2:30pm with 1/2 hour lunch
Position pays overtime after 40 hours per week
1 week vacation after 1 year
2 weeks vacation after 2 years
3 weeks vacation after 8 years
Job duties consist of loading truck, unloading at job sites, driver will also work at the warehouse when no deliveries are schedules, since we are a small company the driver will help with production
Ability to lift 100lbs

Qualifications:

Driving Experience/must provide a current MVR

Must have 1 year verifiable box truck driving experience within the last 3 years

Accident History

No more than 2 minor preventable accidents in the last 3 years.
No major preventable accidents within the last year. A "major violation" is defined as a "serious traffic violation" in accordance with 49 C.F.R. Part 383.5, and a "major collision" is defined as an "accident" in accordance with 49 C.F.R. Part 390.5 or the total property damage as a result of the collision is $10,000 or higher.
MVR Violations

In the past 3 years:

o No more than 3 moving violations in any type of motor vehicle

In the past 5 years:

o No license suspensions or revocations due to moving violations

In the past 7 years:

o No driving under the influence (DWI)
o No reckless driving convictions
o No more than 1 excessive speeding (15 mph above the posted speed limit)

In the past 10 years:

o No leaving the scene of an accident
o No record of a moving violation in connection with a fatal accident
o No record of operating a vehicle with a suspended or revoked license

General Requirements

Must be 21 years of age
Must be able to pass DOT physical
Must be able to pass at DOT drug screen and be enrolled in a random drug screen program.
Must have 3 years of verified previous employment history and drug and alcohol test results.
Ensure application lists last 10 years of work history and reasons for leaving. Any gaps in employment must be explained.
Must have the ability to speak and understand English as required for the position.
Any criminal convictions to be reviewed to insure compliance with Company

Can also come in in person and apply at
Castlewood Doors and Millwork
5040 E. 41st ave
Denver, Co 80216

Apply
Create a Driver s Account to Apply

Castlewood Doors Local Truck Driving Jobs in Denver, CO