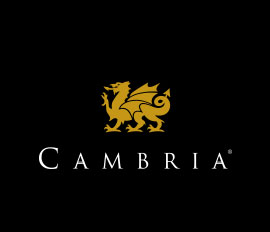 Denver, COLORADO, Pay: $18-$20/hr
Cambria has an excellent opportunity for a motivated, organized individual seeking a challenging and rewarding opportunity in a fast-paced environment. This key position will deliver product to a specified route of fabricators on time with accuracy in a friendly and professional manner. This person will also be responsible for not only driving, but loading and unloading trailers following Standard Operating Procedures when needed (could account for up to 40% of total work), meeting unit quality and productivity.
Responsibilities:
Complete daily bill of ladings
Comply with all Department of Transportation (DOT) regulations
Subject to Department of Transportation (DOT) random substance abuse testing
Maintain truck operating efficiency
Maintain safe operation and clean appearance of truck
Maintain delivery, truck, and driving records
Unload product of varying size and weight
Retain knowledge of Department of Transportation (DOT) regulations
Perform pre-trip and post-trip inspections
Reporting any maintenance malfunctions immediately after discovery of situation
Correctly obtain paperwork and signatures upon delivery and returning paperwork to Administrator's office
Checking product when unloading
Follow all Standard Operating Procedures (SOP)
Load and unload inbound/outbound trailers
Adhere to all safety requirements
Ensure facility is maintained and kept clean at all times to promote a safe work environment
Drive a lift truck meeting unit quality and productivity needs
Complete paperwork thoroughly and promptly
Perform all other duties as assigned accurately and courteously
Follow planned load reports and stage the proper material
Perform basic quality inspection of product prior to shipment
Other duties as assigned by management
Desired Skills & Experience:
Valid Class A Commercial Driver's License (CDL) required
Two (2) years of commercial driving experience with a semi-tractor and Flatbed trailer
Bilingual preferred (English and Spanish)
Meet Department of Transportation (DOT) physical and medical requirements
Pass pre-employment substance abuse test as a safety sensitive employee
Ability to operate tractor-trailer with high degree of attention, skill, and dexterity to prevent damage to material and equipment.
Ability to use power equipment safely and following proper instructions
Excellent interpersonal and communication skills
Ability to lift at least 50 pounds and push up to 300 pounds
Ability to read, write and speak English
Ability to understand basic math concepts
Ability to work independently and manage time effectively
Tact and diplomacy required in dealing with customers at delivery locations to enhance our organizations reputation by ensuring courteous customer service
Familiarity with region and routes
Willing to accept responsibility for work assignments/duties and be held accountable for their successful completion
Able to handle stressful situations and work in a fast-paced environment
Ability to apply appropriate use of personal protective equipment
Able to work in a non-climate controlled environment
Able to work flexible hours including overtime and weekends
If you are looking to advance your career by becoming a member of a growing and dynamic team, we are eager to meet you. Please send your resume and salary requirements to EMPLOYMENT@CAMBRIAUSA.COM (reference job # 17-072 in the subject line of your e-mail).
EOE
Cambria offers a full benefit package including: * Medical Insurance * Life Insurance * Short Term and Long Term Disability Income Protection * Flexible Spending Accounts * 401k Retirement Plan * Vacation * Holiday *
Create a Drivers Account to Apply
Question
Answer
Company Name
Cambria
Class of CDL
Class A
Job Position/Title
Truck Driver
Type of Route
Local
# of seats to fill
1
Person to Contact about this Job Profile
Human Resources
How to Apply
Create a Driver s Account to Apply
City

Denver

State

COLORADO

Minimum Years of Experience Required
2-5 yrs
Does the driver need to have a Hazardous Materials Endorsement?
No
Does the driver need to have a Tank Endorsement?
No
Does the driver need to have a Doubles/Triples Endorsement?
No
Does the driver need to have a Passenger Endorsement?
No
Felonies?
Never
Dui?
Never
Traffic tickets allowed in the last 3 years?
1
Any at fault accidents allowed in the last 3 years?
Yes
Do you require a company provided DOT physical?
Yes
What does the job pay?
$18-$20/hr
Please describe any benefits you offer (Very important so we can help you find the right candidate)
Cambria offers a full benefit package including: * Medical Insurance * Life Insurance * Short Term and Long Term Disability Income Protection * Flexible Spending Accounts * 401k Retirement Plan * Vacation * Holiday *
Please describe the job in detail
Cambria has an excellent opportunity for a motivated, organized individual seeking a challenging and rewarding opportunity in a fast-paced environment. This key position will deliver product to a specified route of fabricators on time with accuracy in a friendly and professional manner. This person will also be responsible for not only driving, but loading and unloading trailers following Standard Operating Procedures when needed (could account for up to 40% of total work), meeting unit quality and productivity.

Responsibilities:

Complete daily bill of ladings
Comply with all Department of Transportation (DOT) regulations
Subject to Department of Transportation (DOT) random substance abuse testing
Maintain truck operating efficiency
Maintain safe operation and clean appearance of truck
Maintain delivery, truck, and driving records
Unload product of varying size and weight
Retain knowledge of Department of Transportation (DOT) regulations
Perform pre-trip and post-trip inspections
Reporting any maintenance malfunctions immediately after discovery of situation
Correctly obtain paperwork and signatures upon delivery and returning paperwork to Administrator's office
Checking product when unloading
Follow all Standard Operating Procedures (SOP)
Load and unload inbound/outbound trailers
Adhere to all safety requirements
Ensure facility is maintained and kept clean at all times to promote a safe work environment
Drive a lift truck meeting unit quality and productivity needs
Complete paperwork thoroughly and promptly
Perform all other duties as assigned accurately and courteously
Follow planned load reports and stage the proper material
Perform basic quality inspection of product prior to shipment
Other duties as assigned by management

Desired Skills & Experience:

Valid Class A Commercial Driver's License (CDL) required
Two (2) years of commercial driving experience with a semi-tractor and Flatbed trailer
Bilingual preferred (English and Spanish)
Meet Department of Transportation (DOT) physical and medical requirements
Pass pre-employment substance abuse test as a safety sensitive employee
Ability to operate tractor-trailer with high degree of attention, skill, and dexterity to prevent damage to material and equipment.
Ability to use power equipment safely and following proper instructions
Excellent interpersonal and communication skills
Ability to lift at least 50 pounds and push up to 300 pounds
Ability to read, write and speak English
Ability to understand basic math concepts
Ability to work independently and manage time effectively
Tact and diplomacy required in dealing with customers at delivery locations to enhance our organizations reputation by ensuring courteous customer service
Familiarity with region and routes
Willing to accept responsibility for work assignments/duties and be held accountable for their successful completion
Able to handle stressful situations and work in a fast-paced environment
Ability to apply appropriate use of personal protective equipment
Able to work in a non-climate controlled environment
Able to work flexible hours including overtime and weekends

If you are looking to advance your career by becoming a member of a growing and dynamic team, we are eager to meet you. Please send your resume and salary requirements to EMPLOYMENT@CAMBRIAUSA.COM (reference job # 17-072 in the subject line of your e-mail).

EOE

Apply
Create a Driver s Account to Apply
Denver, COLORADO-Cambria-Truck Driver-Job for CDL Class A Drivers