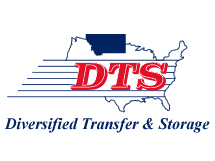 Class A OTR Driver Job
LTL refrigerated carrier looking for Class A drivers ready to be paid for their professionalism and hard work.
The Money
• Base pay at DTS, Drivers earn $0.40 per mile + bonuses on actual miles driven. Paid weekly.
• Bonus Pay, Drivers can earn an additional $0.04 cents per mile safety bonus plus a fuel mpg performance bonus of up to $0.05 cents per mile. These bonuses are paid weekly.
• Guarantee Pay, As far as we know DTS is the only company to offer this opportunity. DTS will pay the equivalent of $175.00per day, with the exception of the first day out and the last day in, provided the driver is legally available to work. This prevents the driver from being penalized when the scheduled picks up or drops off leaving them with a low mile day.
• Revenue Sharing Bonus, Drivers share in the revenue of their truck, the more revenue you can put in the trailer the more income you will take home. This bonus is paid monthly.
The Equipment
DTS operates new tractors with refrigerators and most have Idle Reduction Technology to allow you to take the comforts of home with you.
Repair Facilities
• Denver and Billings. DTS operates repair facilities in both Denver and Billings ensuring that repairs are made quickly. In addition we are affiliated with NationalLease giving us a nationwide network in the event of a breakdown on the road.
The Company
• Safety. DTS works hard to maintain our good CSA numbers. We also hold monthly Safety meetings to make sure that our drivers are informed of current issues before many of their peers.
• Support. DTS has support personnel available 24 hours a day, 7 days a week.
Pay: $69,500.00 average per year $1340.00 average per week
Dedicated routes
Home time
*Our drivers averaged $69,000.00 in 2016 which is an average of 54 cents per odometer mile driven
*Average weekly pay was $1340
*Daily pay guarantee of $175.00 per day (some restrictions
*Safety and fuel mileage bonus paid weekly
*Pick/drop pay $20.00 per pick and drop, exception first and last
*401k, health insurance, aflak, vacation, dental
*Paid vacation 1 week after a year, 2 weeks after 2 years
*LTL freight (must be a motivated driver)
*We pay lumpers or will pay the driver to unload. (we have a schedule so the driver knows ahead of time how much he would get paid to unload)
*Most trucks are freightliner Cascadia double bunk condos with APU and REFRIGERATOR.
*Pet policy/ passenger policy (family over 6 years old)
*200000 miles and 2 years recent tractor/trailer experience required
complete application on line at this link
https://intelliapp2.driverapponline.com/c/diversifiedtrans
How to apply for this Driving Job
Fill out a Gary's Job Board application. That same application can be used to apply to as many jobs as you'd like. Create a Driver's Account.
Person to Contact about this CDL Job: Pattie Cameron
Diversified Transfer and Storage, Inc. Phone Number: 877-896-3410
Tell em' Gary's Job Board sent you.
This truck driving job may have an alternate application method. Look in the description area below for more information. All companies will accept a Gary's Job Board application in addition to their other methods.
Gary 's Job Board. Fill out ONE application to send to ALL companies
Full CDL Job Information
Question
Answer
Company Name
Diversified Transfer and Storage, Inc.
Class of CDL
Class A
Job Position/Title
OTR Driver
Type of Route
Over the Road
# of seats to fill
10
Person to Contact about this Job Profile
Pattie Cameron
How to Apply
Create a Driver s Account to Apply
City
Denver
State
COLORADO
Minimum Years of Experience Required
2-5 yrs
Does the driver need to have a Hazardous Materials Endorsement?
No
Does the driver need to have a Tank Endorsement?
No
Does the driver need to have a Doubles/Triples Endorsement?
No
Does the driver need to have a Passenger Endorsement?
No
Felonies?
5-10 yrs
Dui?
< 3 yrs
Traffic tickets allowed in the last 3 years?
1
Any at fault accidents allowed in the last 3 years?
No
Do you require a company provided DOT physical?
No
What does the job pay?
$69,500.00 average per year $1340.00 average per week
Please describe any benefits you offer (Very important so we can help you find the right candidate)
Dedicated routes
Home time
*Our drivers averaged $69,000.00 in 2016 which is an average of 54 cents per odometer mile driven
*Average weekly pay was $1340
*Daily pay guarantee of $175.00 per day (some restrictions
*Safety and fuel mileage bonus paid weekly
*Pick/drop pay $20.00 per pick and drop, exception first and last
*401k, health insurance, aflak, vacation, dental
*Paid vacation 1 week after a year, 2 weeks after 2 years
*LTL freight (must be a motivated driver)
*We pay lumpers or will pay the driver to unload. (we have a schedule so the driver knows ahead of time how much he would get paid to unload)
*Most trucks are freightliner Cascadia double bunk condos with APU and REFRIGERATOR.
*Pet policy/ passenger policy (family over 6 years old)

*200000 miles and 2 years recent tractor/trailer experience required

complete application on line at this link
https://intelliapp2.driverapponline.com/c/diversifiedtrans

Please describe the job in detail
LTL refrigerated carrier looking for Class A drivers ready to be paid for their professionalism and hard work.

The Money
• Base pay at DTS, Drivers earn $0.40 per mile + bonuses on actual miles driven. Paid weekly.
• Bonus Pay, Drivers can earn an additional $0.04 cents per mile safety bonus plus a fuel mpg performance bonus of up to $0.05 cents per mile. These bonuses are paid weekly.
• Guarantee Pay, As far as we know DTS is the only company to offer this opportunity. DTS will pay the equivalent of $175.00per day, with the exception of the first day out and the last day in, provided the driver is legally available to work. This prevents the driver from being penalized when the scheduled picks up or drops off leaving them with a low mile day.
• Revenue Sharing Bonus, Drivers share in the revenue of their truck, the more revenue you can put in the trailer the more income you will take home. This bonus is paid monthly.

The Equipment
DTS operates new tractors with refrigerators and most have Idle Reduction Technology to allow you to take the comforts of home with you.

Repair Facilities
• Denver and Billings. DTS operates repair facilities in both Denver and Billings ensuring that repairs are made quickly. In addition we are affiliated with NationalLease giving us a nationwide network in the event of a breakdown on the road.

The Company
• Safety. DTS works hard to maintain our good CSA numbers. We also hold monthly Safety meetings to make sure that our drivers are informed of current issues before many of their peers.
• Support. DTS has support personnel available 24 hours a day, 7 days a week.

Apply
Create a Driver s Account to Apply

Diversified Transfer And Storage, Inc. Truck Driving Jobs in Denver, CO