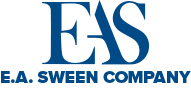 Class B Class B Route Delivery Driver Job
E.A. Sween Company, also dba Deli Express, operates a Combined Distribution Center in Denver, Colorado.  We deliver fresh food daily that includes sandwiches, milk, bread, bakery and other items to convenience stores across Colorado 365 days per year.
We are looking for Experienced Route Delivery Drivers with a Class B CDL License. 
Starting Compensation:
$20.00 per hour
Retention Bonus Program:
E.A. Sween currently offers a retention bonus program in its Denver location that provides bonuses to new hire Class B CDL Drivers who qualify based on certain performance standards. Qualifying employees will be eligible to receive the following, subject to the terms and conditions of the retention bonus program:
Up to $500.00 bonus at 90 days of employment.
Up to $500.00 bonus at 180 days of employment.
Up to $1,500.00 bonus at 1 year of employment.
Currently Offered Benefits (Subject to change/Must be eligible per benefit plan details):
Medical, Dental, Life Insurance, Vision, Identity Theft, 401K, Employee Assistance Program
Schedule:
Generally, 7:00 pm to 5:00 am:  4 nights on, three nights off – 10 hour shift or until route is complete.
Must be willing to work nights/weekends/holidays and extra hours if requested.  
Job Qualifications:
Must be at least 18 years of age to operate company route truck, comply with D.O.T. regulations and have a valid Colorado Class B CDLdriver's license
Six months previous Route delivery driving and backing experience operating a box truck and doing a physical job. This is not a sit behind the wheel position.
Must be able to load truck, lift up to 75 pounds on a repetitive basis, push/pull up to 300 lbs. of product using a four-wheel dolly.
Must have an MVR within established company guidelines.
Must be able to speak and understand the English language.
Must be able to pass a D.O.T. physical, drug screen and a criminal background check.
Must be able to work in all CDC temperatures, which normally range within 38-70 degrees F.
Must be able to work in all outside weather conditions.
Must be able to perform frequent bending, kneeling, squatting, and turning, frequent reaching over shoulder height, waist level and from floor.
Must be able to work in a fast-paced night time environment. 
Basic Job Functions:
Quickly deliver fresh food products to convenience stores on an established route.
Work in warehouse of 38-70 degrees to load truck, verify order counts and complete necessary paperwork.
Provide excellent customer service, accurate and on time delivery to stores.
Safely operate a 24-28 foot straight box truck.
Perform other duties as may be assigned or needed.
For more information on our company and to APPLYfor this position, please visit our website at www.easween.com.  Click on Careers and follow the menu. 
Applicants will be considered on a first come, first serve basis. 
E.A. Sween Company is an Affirmative Action/EEO Employer M/F/Disabled/Vet/Sexual Orientation/Gender Identity
Pay: $20.00/hr.
Full medical, dental, vision, and life insurance benefits after 60 days of employment
How to apply for this Driving Job
Fill out a Gary's Job Board application. That same application can be used to apply to as many jobs as you'd like. Create a Driver's Account.
Person to Contact about this CDL Job: EJ Hubbell
EA Sween Company Phone Number: 303-321-0313
Tell em' Gary's Job Board sent you.
This truck driving job may have an alternate application method. Look in the description area below for more information. All companies will accept a Gary's Job Board application in addition to their other methods.
Gary 's Job Board. Fill out ONE application to send to ALL companies
Full CDL Job Information
Question
Answer
Company Name
EA Sween Company
Class of CDL
Class B
Job Position/Title
Class B Route Delivery Driver
Type of Route
Local
# of seats to fill
6
Person to Contact about this Job Profile
EJ Hubbell
How to Apply
Create a Driver s Account to Apply
City
Denver
State
COLORADO
Minimum Years of Experience Required
6-12 months
Does the driver need to have a Hazardous Materials Endorsement?
No
Does the driver need to have a Tank Endorsement?
No
Does the driver need to have a Doubles/Triples Endorsement?
No
Does the driver need to have a Passenger Endorsement?
No
Dui?
> 10 yrs
Traffic tickets allowed in the last 3 years?
1
Any at fault accidents allowed in the last 3 years?
No
Do you require a company provided DOT physical?
Yes
What does the job pay?
$20.00/hr.
Please describe any benefits you offer (Very important so we can help you find the right candidate)
Full medical, dental, vision, and life insurance benefits after 60 days of employment
Please describe the job in detail
E.A. Sween Company, also dba Deli Express, operates a Combined Distribution Center in Denver, Colorado.  We deliver fresh food daily that includes sandwiches, milk, bread, bakery and other items to convenience stores across Colorado 365 days per year.

We are looking for Experienced Route Delivery Drivers with a Class B CDL License. 

Starting Compensation:

$20.00 per hour

Retention Bonus Program:

E.A. Sween currently offers a retention bonus program in its Denver location that provides bonuses to new hire Class B CDL Drivers who qualify based on certain performance standards. Qualifying employees will be eligible to receive the following, subject to the terms and conditions of the retention bonus program:

Up to $500.00 bonus at 90 days of employment.
Up to $500.00 bonus at 180 days of employment.
Up to $1,500.00 bonus at 1 year of employment.
Currently Offered Benefits (Subject to change/Must be eligible per benefit plan details):

Medical, Dental, Life Insurance, Vision, Identity Theft, 401K, Employee Assistance Program

Schedule:

Generally, 7:00 pm to 5:00 am:  4 nights on, three nights off – 10 hour shift or until route is complete.
Must be willing to work nights/weekends/holidays and extra hours if requested.  
Job Qualifications:

Must be at least 18 years of age to operate company route truck, comply with D.O.T. regulations and have a valid Colorado Class B CDLdriver's license

Six months previous Route delivery driving and backing experience operating a box truck and doing a physical job. This is not a sit behind the wheel position.

Must be able to load truck, lift up to 75 pounds on a repetitive basis, push/pull up to 300 lbs. of product using a four-wheel dolly.

Must have an MVR within established company guidelines.

Must be able to speak and understand the English language.

Must be able to pass a D.O.T. physical, drug screen and a criminal background check.

Must be able to work in all CDC temperatures, which normally range within 38-70 degrees F.

Must be able to work in all outside weather conditions.

Must be able to perform frequent bending, kneeling, squatting, and turning, frequent reaching over shoulder height, waist level and from floor.
Must be able to work in a fast-paced night time environment. 
Basic Job Functions:

Quickly deliver fresh food products to convenience stores on an established route.
Work in warehouse of 38-70 degrees to load truck, verify order counts and complete necessary paperwork.
Provide excellent customer service, accurate and on time delivery to stores.
Safely operate a 24-28 foot straight box truck.
Perform other duties as may be assigned or needed.
For more information on our company and to APPLYfor this position, please visit our website at www.easween.com.  Click on Careers and follow the menu. 

Applicants will be considered on a first come, first serve basis. 

E.A. Sween Company is an Affirmative Action/EEO Employer M/F/Disabled/Vet/Sexual Orientation/Gender Identity

Apply
Create a Driver s Account to Apply

EA Sween Company Local Truck Driving Jobs in Denver, CO