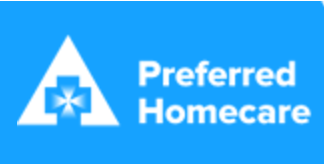 Class A Delivery Driver - CDL Job
Delivery Driver - CDL - 161659
Lakewood, CO 80235
Position Summary: The delivery driver compiles ordered pharmaceuticals, supplies, HME and oxygen and makes accurate and timely deliveries of all items to patients' homes.
Essential Duties and Responsibilities include the following. Other duties may be assigned.
•May complete appropriate home safety evaluation and patient/caregiver education related to ordered equipment and supplies.
•Performs equipment set-up, orientation, and demonstration of the safe operation and use of HME.
•Assists in general warehouse duties, such as, but not limited to stocking, rotating inventory, receiving, shipping, and processing equipment and supplies.
•Accurately picks and/or compiles ordered supplies, medications, and equipment and obtains supervisor's crosscheck before leaving the Center.
•Obtains all related documentation, patient education materials and other required paperwork for the delivery prior to leaving the Center.
•Organizes delivery routes to maximize cost-effective and timely deliveries to meet the therapy and patient schedules.
•Calls patients/caregivers to schedule deliveries prior to leaving the Center.
•Informs patients/caregivers if the agreed upon timeframe cannot be met.
•Obtain return demonstration from the patient/caregiver to assure adequate and safe knowledge of the ordered equipment.
•Returns all required documentation for each delivery at the end of each day with a completed route sheet.
•Picks up discontinued equipment and places in the "dirty area" of the vehicle after bagging and tagging the equipment dirty.
•Maintains delivery vehicle in accordance to the Fleet Management Safety Program and company policies and procedures.
•Assists with warehouse duties such as, maintaining inventories, shipping, receiving, placing orders, cleaning equipment, and facility maintenance.
Education/Experience:
•High school diploma or GED equivalency preferred.
•Must have a valid commercial driver's license with a good driving record.
•Must be 21 years of age or older.
•Have a working knowledge of the delivery service area and route planning.
•Previous delivery and/or warehouse experience preferred.
•Familiar with safe handling and transport of compressed medical gas.
•Must possess strong organizational and time management skills.
•Must be available to work flexible hours and rotate on-call responsibilities.
•Must have excellent verbal communication skills.
Must be able to pass drug and criminal background checks
Pay: $15+
Medical, Dental, Vision, LTD/STD, 401k, Employer paid life, Vacation, Sick Time, 2 Floating Holidays per year, access to company discounts
How to apply for this Driving Job
Fill out a Gary's Job Board application. That same application can be used to apply to as many jobs as you'd like. Create a Driver's Account.
Person to Contact about this CDL Job: Ebony Cooper
Preferred Homecare Phone Number: 480 220-1213
Tell em' Gary's Job Board sent you.
This truck driving job may have an alternate application method. Look in the description area below for more information. All companies will accept a Gary's Job Board application in addition to their other methods.
Gary 's Job Board. Fill out ONE application to send to ALL companies
Full CDL Job Information
Question
Answer
Company Name
Preferred Homecare
Class of CDL
Class A
Job Position/Title
Delivery Driver - CDL
Type of Route
Local
# of seats to fill
1
Person to Contact about this Job Profile
Ebony Cooper
How to Apply
Create a Driver s Account to Apply
City

Lakewood

State

COLORADO

Minimum Years of Experience Required
1-2 yrs
Does the driver need to have a Hazardous Materials Endorsement?
No
Does the driver need to have a Tank Endorsement?
No
Does the driver need to have a Doubles/Triples Endorsement?
No
Does the driver need to have a Passenger Endorsement?
No
Felonies?
5-10 yrs
Dui?
5-10 yrs
Traffic tickets allowed in the last 3 years?
5
Any at fault accidents allowed in the last 3 years?
No
Do you require a company provided DOT physical?
Yes
What does the job pay?
$15+
Please describe any benefits you offer (Very important so we can help you find the right candidate)
Medical, Dental, Vision, LTD/STD, 401k, Employer paid life, Vacation, Sick Time, 2 Floating Holidays per year, access to company discounts
Please describe the job in detail
Delivery Driver - CDL - 161659

Lakewood, CO 80235

Position Summary: The delivery driver compiles ordered pharmaceuticals, supplies, HME and oxygen and makes accurate and timely deliveries of all items to patients' homes.

Essential Duties and Responsibilities include the following. Other duties may be assigned.

•May complete appropriate home safety evaluation and patient/caregiver education related to ordered equipment and supplies.

•Performs equipment set-up, orientation, and demonstration of the safe operation and use of HME.

•Assists in general warehouse duties, such as, but not limited to stocking, rotating inventory, receiving, shipping, and processing equipment and supplies.

•Accurately picks and/or compiles ordered supplies, medications, and equipment and obtains supervisor's crosscheck before leaving the Center.

•Obtains all related documentation, patient education materials and other required paperwork for the delivery prior to leaving the Center.

•Organizes delivery routes to maximize cost-effective and timely deliveries to meet the therapy and patient schedules.

•Calls patients/caregivers to schedule deliveries prior to leaving the Center.

•Informs patients/caregivers if the agreed upon timeframe cannot be met.

•Obtain return demonstration from the patient/caregiver to assure adequate and safe knowledge of the ordered equipment.

•Returns all required documentation for each delivery at the end of each day with a completed route sheet.

•Picks up discontinued equipment and places in the "dirty area" of the vehicle after bagging and tagging the equipment dirty.

•Maintains delivery vehicle in accordance to the Fleet Management Safety Program and company policies and procedures.

•Assists with warehouse duties such as, maintaining inventories, shipping, receiving, placing orders, cleaning equipment, and facility maintenance.

Education/Experience:
•High school diploma or GED equivalency preferred.
•Must have a valid commercial driver's license with a good driving record.
•Must be 21 years of age or older.
•Have a working knowledge of the delivery service area and route planning.
•Previous delivery and/or warehouse experience preferred.
•Familiar with safe handling and transport of compressed medical gas.
•Must possess strong organizational and time management skills.
•Must be available to work flexible hours and rotate on-call responsibilities.
•Must have excellent verbal communication skills.
Must be able to pass drug and criminal background checks

Apply
Create a Driver s Account to Apply
Preferred Homecare jobs in Lakewood , COLORADO now hiring Local CDL Drivers