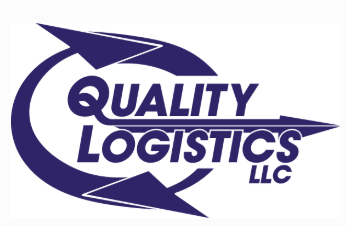 Class A 7500 Sign On Bonus Professional Class A Regional Driver .52CPM Start Job
Starting pay-- 0.52 per mile plus company paid benefits + 7500.00 sign on bonus
GREAT PAY/BENEFITS, FINANCIALLY SECURE AND FAMILY OWNED COMPANY
WHERE EVERYONE GETS TO KNOW YOU--NOT YOUR TRUCK NUMBER
0.52 cpm starting pay AND $7500.00 SIGN ON BONUS!!
100% paid Health/Dental/Vision/Life insurance for the driver.
Our drivers average 2700+ miles per week.
Work for a debt-free established company in continual operation for 60 years.
We get asked "what's the catch" all the time? There is no catch. This job is as advertised, no gimmicks or fine print to get you in the door and then change what was advertised. We pay top dollar because we are looking for the best drivers in the industry. Our customer base demands the best service and pays for this service, so we need the best drivers and we pay for the best drivers. We do not take just any driver so please make sure you meet the following criteria below before applying.
We are expanding and looking for drivers that want a permanent home.
Are you looking to be treated with respect?
Not wanting to work for a huge company where you call in with a number instead of a name?
THERE IS A REASON WHY OUR DRIVER TURN OVER IS SO LOW
If this interests you, please read on...
A little about us first.
We are a family owned business that was founded in 1959 and we are looking for drivers that want to join our trucking family. We are financially stable; you will not have to worry about your paycheck bouncing. You will talk to a knowledgeable dispatcher on a daily basis that knows who you are down to your favorite football team. If you like certain lanes, want more or less miles, just let your dispatcher know. If you have any suggestions, we would love to hear about them. In short, we care what you have to say.
If you meet the requirements below please fill out an application at the link on the bottom of this page:
Class A tractor/trailer driver with minimum 2 years of verifiable experience--age 25+
Clean MVR a must (no major violations in the last 36 months)
No drug or alcohol violations (within the last 10 years)
Mountain experience and the ability and willingness to chain as required.
Normal runs are out 6-10 days with most, but not all, resets at home.
Our typical runs are west of the Mississippi with our focus on the Western 11 states.
Assigned trucks, NO SLIP SEATING.
Tractors are I-Shift (you will not have to shift a truck again)
Additional Benefits:
401K plan with company match from day one.
Paid on all stops
Vacation and quarterly bonuses
Cell phones paid stipend
Driver referral bonuses
Birthday gift and Christmas gift
We will be honest with you and not promise the world to get you hired then change what we promised. We have plenty of work for motivated individuals.
Feel free to email or call if you have additional questions or fill out our online application:
303-761-3195 ext 322
https://www.mycdlapp.com/4quality
Pay: .52 CPM
100% Benefits paid for Driver - Medical, Dental, Vision and Basic Life Ins.
How to apply for this Driving Job
Fill out a Gary's Job Board application. That same application can be used to apply to as many jobs as you'd like. Create a Driver's Account.
Person to Contact about this CDL Job: Keely Miller
Quality Logistics LLC Phone Number: 3037613195
Tell em' Gary's Job Board sent you.
This truck driving job may have an alternate application method. Look in the description area below for more information. All companies will accept a Gary's Job Board application in addition to their other methods.
Gary 's Job Board. Fill out ONE application to send to ALL companies
Full CDL Job Information
Question
Answer
Company Name
Quality Logistics LLC
Class of CDL
Class A
Job Position/Title
7500 Sign On Bonus Professional Class A Regional Driver .52CPM Start
Type of Route
Regional
# of seats to fill
25
Person to Contact about this Job Profile
Keely Miller
How to Apply
Create a Driver s Account to Apply
City
Englewood
State
COLORADO
Minimum Years of Experience Required
2-5 yrs
Does the driver need to have a Hazardous Materials Endorsement?
No
Does the driver need to have a Tank Endorsement?
No
Does the driver need to have a Doubles/Triples Endorsement?
No
Does the driver need to have a Passenger Endorsement?
No
Dui?
> 10 yrs
Traffic tickets allowed in the last 3 years?
4
Any at fault accidents allowed in the last 3 years?
Yes
Do you require a company provided DOT physical?
No
What does the job pay?
.52 CPM
Please describe any benefits you offer (Very important so we can help you find the right candidate)
100% Benefits paid for Driver - Medical, Dental, Vision and Basic Life Ins.
Please describe the job in detail
Starting pay-- 0.52 per mile plus company paid benefits + 7500.00 sign on bonus

GREAT PAY/BENEFITS, FINANCIALLY SECURE AND FAMILY OWNED COMPANY
WHERE EVERYONE GETS TO KNOW YOU--NOT YOUR TRUCK NUMBER

0.52 cpm starting pay AND $7500.00 SIGN ON BONUS!!
100% paid Health/Dental/Vision/Life insurance for the driver.
Our drivers average 2700+ miles per week.
Work for a debt-free established company in continual operation for 60 years.

We get asked "what's the catch" all the time? There is no catch. This job is as advertised, no gimmicks or fine print to get you in the door and then change what was advertised. We pay top dollar because we are looking for the best drivers in the industry. Our customer base demands the best service and pays for this service, so we need the best drivers and we pay for the best drivers. We do not take just any driver so please make sure you meet the following criteria below before applying.

We are expanding and looking for drivers that want a permanent home.
Are you looking to be treated with respect?
Not wanting to work for a huge company where you call in with a number instead of a name?
THERE IS A REASON WHY OUR DRIVER TURN OVER IS SO LOW
If this interests you, please read on...

A little about us first.
We are a family owned business that was founded in 1959 and we are looking for drivers that want to join our trucking family. We are financially stable; you will not have to worry about your paycheck bouncing. You will talk to a knowledgeable dispatcher on a daily basis that knows who you are down to your favorite football team. If you like certain lanes, want more or less miles, just let your dispatcher know. If you have any suggestions, we would love to hear about them. In short, we care what you have to say.

If you meet the requirements below please fill out an application at the link on the bottom of this page:
Class A tractor/trailer driver with minimum 2 years of verifiable experience--age 25+
Clean MVR a must (no major violations in the last 36 months)
No drug or alcohol violations (within the last 10 years)
Mountain experience and the ability and willingness to chain as required.

Normal runs are out 6-10 days with most, but not all, resets at home.
Our typical runs are west of the Mississippi with our focus on the Western 11 states.
Assigned trucks, NO SLIP SEATING.
Tractors are I-Shift (you will not have to shift a truck again)

Additional Benefits:
401K plan with company match from day one.
Paid on all stops
Vacation and quarterly bonuses
Cell phones paid stipend
Driver referral bonuses
Birthday gift and Christmas gift

We will be honest with you and not promise the world to get you hired then change what we promised. We have plenty of work for motivated individuals.

Feel free to email or call if you have additional questions or fill out our online application:

303-761-3195 ext 322

Apply
Create a Driver s Account to Apply

Quality Logistics LLC Truck Driving Jobs in Englewood, CO