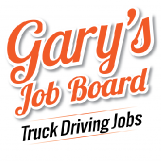 Class A Linehaul Driver Job
Traveler Transportation is seeking a Linehaul Driver for the Denver, CO area.
Linehaul Driver Primary Responsibilities
• Safely transports product from the warehouse to the customer location and ensures the product is delivered on a timely basis.
• Loads and unloads product according to customer specifications.
• Ensures all paperwork is completed according to established company and governmental guidelines (e.g. DOT electronic or manual logs, inspections, company vehicle maintenance reports and pre and post-trip reports are completed accurately and submitted on a timely basis, ensures all invoices are accurate and case counts match bill of ladings).
• Follows preferred work methods at all times, and immediately advises the management team of any unsafe conditions.
• Maintains and safely operates all assigned equipment, including but not limited to pallets, load bars, SLS unit, and personal protective equipment.
• Communicates with management team regarding any deviations to route, trailer or loading issues and/or customer or product issues.
• Works assigned schedule and work outside the usual work schedule as needed to meet customer needs; exhibits regular and predictable attendance. Other duties as assigned by Management.
Linehaul Driver Experience
• 1 year of verifiable CDL Class A experience within the last 3 years or 5 years verifiable CDL Class A experience within the last 10 years.
• Students are welcome to apply must have graduated from a FedEx approved school (160 Driving Academy, Careers World Wide, CDL Safety School, SAGE Technical Services, United States Truck Driving School).
• Good driving record
Linehaul Driver Knowledge, Skills & Abilities
• Knowledge of: Department of Transportation (DOT) regulations; Hazmat guidelines; Safe lifting and delivery practices
• Ability to: drive a tractor-trailer unit both in the day and at night in a variety of traffic and weather conditions and remain alert and aware of surroundings
• perform basic math functions (e.g. add, subtract, multiply, divide); effectively plan and organize work activities independent of direct supervision; solve problems
Linehaul Driver Education, Licenses & Certifications
• Class A CDL with Doubles/Triples endorsement (or willing to obtain it)
• Current DOT medical card
• Good driving record
• High school diploma/GED/equivalent degree, plus 1 year of tractor-trailer driving experience preferred.
Linehaul Driver Additional Information
• The driver is occasionally required to lift, push, or move product that weighs up to up to 50 pounds by hand.
• Driver must be able to climb in and out of a tractor and trailer
Traveler Transportation is an Equal Employment Opportunity Employer
No calls or agencies please.
Pay: $85,000 - 105,000
Health Benefits and paid time off
How to apply for this Driving Job
Fill out a Gary's Job Board application. That same application can be used to apply to as many jobs as you'd like. Create a Driver's Account.
Person to Contact about this CDL Job: Scott Frantsen
Traveler Transportation Phone Number: 3035650652
Tell em' Gary's Job Board sent you.
This truck driving job may have an alternate application method. Look in the description area below for more information. All companies will accept a Gary's Job Board application in addition to their other methods.
Gary 's Job Board. Fill out ONE application to send to ALL companies
Full CDL Job Information
Question
Answer
Company Name
Traveler Transportation
Class of CDL
Class A
Job Position/Title
Linehaul Driver
Type of Route
Regional
# of seats to fill
4
Person to Contact about this Job Profile
Scott Frantsen
How to Apply
Create a Driver s Account to Apply
City
Denver
State
COLORADO
Minimum Years of Experience Required
1-2 yrs
Does the driver need to have a Hazardous Materials Endorsement?
No
Does the driver need to have a Tank Endorsement?
No
Does the driver need to have a Doubles/Triples Endorsement?
Yes
Does the driver need to have a Passenger Endorsement?
No
Dui?
> 10 yrs
Traffic tickets allowed in the last 3 years?
1
Any at fault accidents allowed in the last 3 years?
No
Do you require a company provided DOT physical?
No
What does the job pay?
$85,000 - 105,000
Please describe any benefits you offer (Very important so we can help you find the right candidate)
Health Benefits and paid time off
Please describe the job in detail
Traveler Transportation is seeking a Linehaul Driver for the Denver, CO area.

Linehaul Driver Primary Responsibilities
• Safely transports product from the warehouse to the customer location and ensures the product is delivered on a timely basis.
• Loads and unloads product according to customer specifications.
• Ensures all paperwork is completed according to established company and governmental guidelines (e.g. DOT electronic or manual logs, inspections, company vehicle maintenance reports and pre and post-trip reports are completed accurately and submitted on a timely basis, ensures all invoices are accurate and case counts match bill of ladings).
• Follows preferred work methods at all times, and immediately advises the management team of any unsafe conditions.
• Maintains and safely operates all assigned equipment, including but not limited to pallets, load bars, SLS unit, and personal protective equipment.
• Communicates with management team regarding any deviations to route, trailer or loading issues and/or customer or product issues.
• Works assigned schedule and work outside the usual work schedule as needed to meet customer needs; exhibits regular and predictable attendance. Other duties as assigned by Management.
Linehaul Driver Experience

• 1 year of verifiable CDL Class A experience within the last 3 years or 5 years verifiable CDL Class A experience within the last 10 years.
• Students are welcome to apply must have graduated from a FedEx approved school (160 Driving Academy, Careers World Wide, CDL Safety School, SAGE Technical Services, United States Truck Driving School).
• Good driving record

Linehaul Driver Knowledge, Skills & Abilities
• Knowledge of: Department of Transportation (DOT) regulations; Hazmat guidelines; Safe lifting and delivery practices
• Ability to: drive a tractor-trailer unit both in the day and at night in a variety of traffic and weather conditions and remain alert and aware of surroundings
• perform basic math functions (e.g. add, subtract, multiply, divide); effectively plan and organize work activities independent of direct supervision; solve problems

Linehaul Driver Education, Licenses & Certifications

• Class A CDL with Doubles/Triples endorsement (or willing to obtain it)
• Current DOT medical card
• Good driving record
• High school diploma/GED/equivalent degree, plus 1 year of tractor-trailer driving experience preferred.

Linehaul Driver Additional Information
• The driver is occasionally required to lift, push, or move product that weighs up to up to 50 pounds by hand.
• Driver must be able to climb in and out of a tractor and trailer
Traveler Transportation is an Equal Employment Opportunity Employer

No calls or agencies please.

Apply
Create a Driver s Account to Apply

Traveler Transportation Truck Driving Jobs in Denver, CO