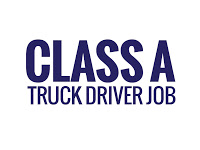 Class A CDL A Driver Job
A Performance Food Group delivery driver must be able to execute dispatched assignments, fulfill customer expectations and adhere to specific delivery procedures in accordance with our company policy. The driver will be responsible for delivering a variety of products to accounts within a designated area. Multiple stops are required throughout the route that requires frequent exits and entry to and from the truck cab to conduct manual unloading of products.
Specific responsibilities include but are not limited to the following:
• Unloading and delivery of frozen, chilled and dry food products to customer locations within an assigned route
• Collect payments from customers and record transactions when applicable
• Resolve service complaints when able, issue credit memos for refused product, return product to warehouse and maintain effective communications with transportation supervisors, management and the sales department
• Organize end-of-day paperwork for office administration
• Perform Pre and Post trip inspections and maintain the proper temperature environment within the delivery trailer
• Safe and legal operation of a commercial vehicle
• Safe and timely transportation of freight from origin to destination
• Proper loading and unloading of freight to assure safety and minimal risk of damage to the cargo and danger to people
• Development and maintenance of professional World Class Service between the company and the customer
Route Driver Responsibilities:
The following is a list of duties that are essential to the Performance Food Group Delivery Driver position and employees must be able to perform these duties at all times
Must be able to perform all delivery functions including:
• Must be able to execute basic and advanced driving methods in accordance to the type of equipment used by Performance Food Group and in compliance of all DOT regulations
• Interpret invoices, unloading the correct amount of products and delivering the items into customer locations
• Use of a two-wheel hand truck
• Use of a trailer lift gate
• Capable of easily recognizing products
• Legibly and correctly completing necessary paperwork
• Collection of money and the ability to quickly perform basic mathematic equations
• Performing a daily delivery route routine while following specific customer guidelines for delivery methods
• Communicating with various customers and providing exceptional customer service
• Must be able to maintain minimum company standards in regards to through put, error percentage and on time delivery
• The ability to read and interpret documents such as safety rules, local area maps, driver policies invoices and credit memos
• Must be able to perform Pre / Post trip inspections on a regular and ongoing basis
• Must be capable and available to consistently complete the entire route which will require you to work the maximum on duty hours allowed by the DOT
Pay: 21.50 + $5000 sign on bonus
• Overnights - Minimum 3 days
• Dedicated Weekly Routes
• Competitive Wages-$21.50/Hr.
• Medical, Dental & Vision
• 401k & FSA Plans
• Well Maintained Fleet
• Recognition Programs
• No Weekend or Holiday work schedule
• Four day work week
How to apply for this Driving Job
Fill out a Gary's Job Board application. That same application can be used to apply to as many jobs as you'd like. Create a Driver's Account.
Person to Contact about this CDL Job: Amy Hiller
Vistar Corporation Phone Number: 303-289-8899
Tell em' Gary's Job Board sent you.
This truck driving job may have an alternate application method. Look in the description area below for more information. All companies will accept a Gary's Job Board application in addition to their other methods.
Gary 's Job Board. Fill out ONE application to send to ALL companies
Full CDL Job Information
Question
Answer
Company Name
Vistar Corporation
Class of CDL
Class A
Job Position/Title
CDL A Driver
Type of Route
All of the Above
# of seats to fill
3
Person to Contact about this Job Profile
Amy Hiller
How to Apply
Create a Driver s Account to Apply
City

Denver

State

COLORADO

Minimum Years of Experience Required
1-2 yrs
Does the driver need to have a Hazardous Materials Endorsement?
No
Does the driver need to have a Tank Endorsement?
No
Does the driver need to have a Doubles/Triples Endorsement?
No
Does the driver need to have a Passenger Endorsement?
No
Felonies?
3-5 yrs
Dui?
5-10 yrs
Traffic tickets allowed in the last 3 years?
3
Any at fault accidents allowed in the last 3 years?
Yes
Do you require a company provided DOT physical?
Yes
What does the job pay?
21.50 + $5000 sign on bonus
Please describe any benefits you offer (Very important so we can help you find the right candidate)
• Overnights - Minimum 3 days
• Dedicated Weekly Routes
• Competitive Wages-$21.50/Hr.
• Medical, Dental & Vision
• 401k & FSA Plans
• Well Maintained Fleet
• Recognition Programs
• No Weekend or Holiday work schedule
• Four day work week
Please describe the job in detail
A Performance Food Group delivery driver must be able to execute dispatched assignments, fulfill customer expectations and adhere to specific delivery procedures in accordance with our company policy. The driver will be responsible for delivering a variety of products to accounts within a designated area. Multiple stops are required throughout the route that requires frequent exits and entry to and from the truck cab to conduct manual unloading of products.

Specific responsibilities include but are not limited to the following:

• Unloading and delivery of frozen, chilled and dry food products to customer locations within an assigned route
• Collect payments from customers and record transactions when applicable
• Resolve service complaints when able, issue credit memos for refused product, return product to warehouse and maintain effective communications with transportation supervisors, management and the sales department
• Organize end-of-day paperwork for office administration
• Perform Pre and Post trip inspections and maintain the proper temperature environment within the delivery trailer
• Safe and legal operation of a commercial vehicle
• Safe and timely transportation of freight from origin to destination
• Proper loading and unloading of freight to assure safety and minimal risk of damage to the cargo and danger to people
• Development and maintenance of professional World Class Service between the company and the customer

Route Driver Responsibilities:

The following is a list of duties that are essential to the Performance Food Group Delivery Driver position and employees must be able to perform these duties at all times

Must be able to perform all delivery functions including:

• Must be able to execute basic and advanced driving methods in accordance to the type of equipment used by Performance Food Group and in compliance of all DOT regulations
• Interpret invoices, unloading the correct amount of products and delivering the items into customer locations
• Use of a two-wheel hand truck
• Use of a trailer lift gate
• Capable of easily recognizing products
• Legibly and correctly completing necessary paperwork
• Collection of money and the ability to quickly perform basic mathematic equations
• Performing a daily delivery route routine while following specific customer guidelines for delivery methods
• Communicating with various customers and providing exceptional customer service
• Must be able to maintain minimum company standards in regards to through put, error percentage and on time delivery
• The ability to read and interpret documents such as safety rules, local area maps, driver policies invoices and credit memos
• Must be able to perform Pre / Post trip inspections on a regular and ongoing basis
• Must be capable and available to consistently complete the entire route which will require you to work the maximum on duty hours allowed by the DOT

Apply
Create a Driver s Account to Apply
Vistar Corporation jobs in Denver, COLORADO now hiring All of the Above CDL Drivers