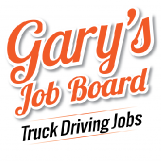 Class A Do You Want Weekly Home Time Company Drivers and Owner Ops Wanted Job
Over the Road Company Driver's and Owner Operator Wanted:
Are you Tired of being lost in the shuffle of a big company?
Are you tired of not getting good regular home-time?
Come join Watson Trucking's team where you will be treated like family, and you choose your home-time.
Watson Trucking is looking to add a motivated, reliable, and honest owner operator/company driver to our flatbed and dry van fleet. We are a family owned company; this means we will be readily available to you to help with any questions/concerns/needs you may have versus getting treated like a number in a large fleet.
We just had two driver's retire after year's of driving for us. We are looking to find two people who are not only drivers, but who want to be a part of the team/family for many years to come.
We offer for company driver's:
• Clean and reliable assigned equipment, no slip seating.
• Steady miles, with weekly home time (home every weekend for reset or every other weekend depending on location and request of the driver for flatbed drivers, and home weekly (not necessarily weekends for dry van)).
• Clean DOT, and fuel bonuses
• All Trucks come with Sirius XM Radio
• Extra tarp and stop pay (for flatbed)
• No Touch Freight for dry van
• Fuel Cards, PrePass & Cash Advance
• 45-55 Cents per Mile
• All practical miles paid (Empty & Loaded)
• Pet and rider policy
• Weekly Pay / Direct Deposit
• Health, Dental & Vision Insurance offered after 60 days with employer contribution
• Competitve Pay DOE, with an incentive program that could earn you an additional $.02 per mile.
We offer for Owner Operator's:
• The opportunity to lease on to our authority for owner operator's
• Assigned flatbed trailer (2016 and newer all aluminum Benson 48'-53')
• We provide dispatching services
• Handling of all billing/collections
• Fuel cards provided
• Insured under our policy
• We handle all compliance filings, including ELD mandate equipment.
• We do all the necessary paperwork so you can focus on driving and making all load/unload appointments.
• We offer weekly pay via ACH
• Pay is based on a percent of all load booking amounts for O/O
• Trucks get great home time; home every weekend for reset or every other weekend depending on location and request of the driver.
• Parking is provided in Henderson (No additional cost to owner operator)
• Service Van, tools, and maintenance program is offered (Huge savings to owner operator)
• Michelin tire program
Operator must have:
• Flatbed experience is preferred but not required. We will train you!
• Valid Class A CDL
• Over the Road experience
• Dependable Truck
• No DUI/DWI
• Must be able to pass DOT Drug/Alcohol Test
• Must be able to lift 80-100 lbs
For more information please contact Jason at 303-425-4432.
Pay: $.45-$.55 per Miles DOE / O/O % of all load bookings
For Company Drivers we offer Health, Dental, and Vision, with company contribution. 401K after one year with company match.
How to apply for this Driving Job
Fill out a Gary's Job Board application. That same application can be used to apply to as many jobs as you'd like. Create a Driver's Account.
Person to Contact about this CDL Job: Jason Watson
Watson Trucking, LLC Phone Number: 303-425-4432
Tell em' Gary's Job Board sent you.
This truck driving job may have an alternate application method. Look in the description area below for more information. All companies will accept a Gary's Job Board application in addition to their other methods.
Gary 's Job Board. Fill out ONE application to send to ALL companies
Full CDL Job Information
Question
Answer
Company Name
Watson Trucking, LLC
Class of CDL
Class A
Job Position/Title
Do You Want Weekly Home Time Company Drivers and Owner Ops Wanted
Type of Route
Over the Road
# of seats to fill
2
Person to Contact about this Job Profile
Jason Watson
How to Apply
Create a Driver s Account to Apply
City
Henderson
State
COLORADO
Minimum Years of Experience Required
1-2 yrs
Does the driver need to have a Hazardous Materials Endorsement?
No
Does the driver need to have a Tank Endorsement?
No
Does the driver need to have a Doubles/Triples Endorsement?
No
Does the driver need to have a Passenger Endorsement?
No
Dui?
5-10 yrs
Traffic tickets allowed in the last 3 years?
5
Any at fault accidents allowed in the last 3 years?
Yes
Do you require a company provided DOT physical?
No
What does the job pay?
$.45-$.55 per Miles DOE / O/O % of all load bookings
Please describe any benefits you offer (Very important so we can help you find the right candidate)
For Company Drivers we offer Health, Dental, and Vision, with company contribution. 401K after one year with company match.
Please describe the job in detail
Over the Road Company Driver's and Owner Operator Wanted:

Are you Tired of being lost in the shuffle of a big company?
Are you tired of not getting good regular home-time?

Come join Watson Trucking's team where you will be treated like family, and you choose your home-time.

Watson Trucking is looking to add a motivated, reliable, and honest owner operator/company driver to our flatbed and dry van fleet. We are a family owned company; this means we will be readily available to you to help with any questions/concerns/needs you may have versus getting treated like a number in a large fleet.

We just had two driver's retire after year's of driving for us. We are looking to find two people who are not only drivers, but who want to be a part of the team/family for many years to come.

We offer for company driver's:
• Clean and reliable assigned equipment, no slip seating.
• Steady miles, with weekly home time (home every weekend for reset or every other weekend depending on location and request of the driver for flatbed drivers, and home weekly (not necessarily weekends for dry van)).
• Clean DOT, and fuel bonuses
• All Trucks come with Sirius XM Radio
• Extra tarp and stop pay (for flatbed)
• No Touch Freight for dry van
• Fuel Cards, PrePass & Cash Advance
• 45-55 Cents per Mile
• All practical miles paid (Empty & Loaded)
• Pet and rider policy
• Weekly Pay / Direct Deposit
• Health, Dental & Vision Insurance offered after 60 days with employer contribution
• Competitve Pay DOE, with an incentive program that could earn you an additional $.02 per mile.

We offer for Owner Operator's:
• The opportunity to lease on to our authority for owner operator's
• Assigned flatbed trailer (2016 and newer all aluminum Benson 48'-53')
• We provide dispatching services
• Handling of all billing/collections
• Fuel cards provided
• Insured under our policy
• We handle all compliance filings, including ELD mandate equipment.
• We do all the necessary paperwork so you can focus on driving and making all load/unload appointments.
• We offer weekly pay via ACH
• Pay is based on a percent of all load booking amounts for O/O
• Trucks get great home time; home every weekend for reset or every other weekend depending on location and request of the driver.
• Parking is provided in Henderson (No additional cost to owner operator)
• Service Van, tools, and maintenance program is offered (Huge savings to owner operator)
• Michelin tire program

Operator must have:
• Flatbed experience is preferred but not required. We will train you!
• Valid Class A CDL
• Over the Road experience
• Dependable Truck
• No DUI/DWI
• Must be able to pass DOT Drug/Alcohol Test
• Must be able to lift 80-100 lbs

For more information please contact Jason at 303-425-4432.

Apply
Create a Driver s Account to Apply

Watson Trucking, LLC Truck Driving Jobs in Henderson, CO