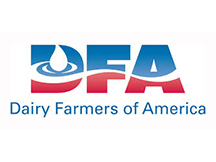 Class A Distribution Supervisor Job
Manage the tractor trailer and wholesale drivers. Create work schedules for all drivers. Provide fair and consistent leadership to the trailer and wholesale division. Identify and implement effective and timely solutions to transportation and distribution rerouting and delivery challenges. Must be consistent and in compliance with company policies and regulatory requirements. Ensure the values of the organization are being supported through the positions and areas of responsibility. Follow for all activities Safe Quality Foods (SQF), HACCP and Allergen food safety and quality policies, Standard Operating Procedures (SOP's) and Good Manufacturing Practices (GMP's) and Safety policies and procedures as provided by company management. Monitor and make recommendations for improvement.
Job Duties and Responsibilities:
Manage the tractor trailer and wholesale drivers. Provide daily work direction to professional drivers, which may include changes in load assignments, special delivery, or pick-up instructions that are necessary to ensure safe and efficient operations. Manage overtime.
Hold trailer and wholesale drivers accountable for providing prompt professional and courteous service to our customers.
Maintain up-to-date copies of routes in the dispatch office and/or on a computer program; manage the utilization of routing software to increase route efficiency, lower cost, and meet customer demands.
Assist in the identification of and reduction of empty case loss by monitoring empty case loss to address issues accordingly.
Assist in the reduction in product returned to stock.
Hold all drivers accountable for product loss and damage.
Ensure all drivers are adhering to establish product credit policies.
Ensure that all trucks/trailers are being properly maintained and cleaned.
Build and maintain a team approach through respect and communication at all levels.
Develop and maintain an accurate accounting system to identify empty case loss
Recruit, train, and coach drivers as needed. Address performance concerns to build and maintain an "A" level staff.
Ensure that delivery tickets for all routes are always sequenced in correct delivery order to support driver's efforts and ensure trouble free deliveries when a backup driver does the route.
Maintain daily activity assignments of tractors, trailers, trucks, and drivers.
Manage Kronos and work schedules for assigned drivers.
Determine daily work schedules for professional drivers in a manner that ensures a safe and efficient operation, a high level of customer service, and compliance with Hours of Service and all regulatory requirements.
Communicate customer start/stop information directly to drivers in a timely fashion, always supplying directions and updating correct route sequence information in database.
Maintain substitute drivers list to provide drivers for absent drivers.
Communicate and discuss empty case recovery with all delivery drivers.
Collect and maintain trip information to provide mileage information for reports to DOT.
Assist in resolving issues involving drivers, customers, and general population.
Work directly with Loading Supervisors to coordinate truck/trailer availability.
Collect DVIR and driver logs (as appropriate) from each driver daily and communicate repair needs to shop, as appropriate.
Work with Fleet maintenance to ensure proper maintenance with company assets.
Investigate accidents as needed and notify appropriate personnel in accident situations.
Prepare and distribute Daily Operational Reports (KPI's)
Communicate fully with supervisors, subordinates, and customers (internal and external) to promote and improve all transportation department functions.
Complete safety observations.
Train all new employees on proper procedures for all activities including equipment and machinery.
All personnel have the authority and responsibility for shutting down production lines and reporting to management when food safety or quality is suspected or known to be compromised.
Management has the responsibility to assure that all food safety issues related to equipment, processes and methods have been adequately addressed to assure safe food is being produced before starting or continuing production.
Adhere to all DFA Food Safety and Quality policies and procedures, reporting any non-conformities to Quality Assurance Management.
Adhere to all DFA Safety policies and procedures, reporting any non-conformities to the Director of Plant Operations or the Safety Manager.
Adhere to all DFA GMP/SOP policies and procedures, reporting any non-conformities to Quality Assurance Management.
The requirements herein are intended to describe the general nature and level of work performed by employee; but is not a complete list of responsibilities, duties and skills required. Other duties may be assigned as required
Requirements:
Education and Experience
High School Diploma or GED
5+ years dispatch dairy or delivery experience to include extensive knowledge of distribution area
Knowledge, Skills and Abilities
DOT regulations
Knowledge of delivery area
Knowledge of Microsoft Word and Excel, routing software, telematics and handhelds
Class A License and Medical Card
Must be able to read, write and speak English
EEO/AA/Female/Minority/Disabled/Veteran
Pay: 60,000
Full medical, dental and vision benefits at the first of the month following 30 days of employment
How to apply for this Driving Job
Fill out a Gary's Job Board application. That same application can be used to apply to as many jobs as you'd like. Create a Driver's Account.
Person to Contact about this CDL Job: Megan Marshall
Dairy Farmers of America Phone Number: 816-801-6452
Tell em' Gary's Job Board sent you.
This truck driving job may have an alternate application method. Look in the description area below for more information. All companies will accept a Gary's Job Board application in addition to their other methods.
Gary 's Job Board. Fill out ONE application to send to ALL companies
Full CDL Job Information
Question
Answer
Company Name
Dairy Farmers of America
Class of CDL
Class A
Job Position/Title
Distribution Supervisor
Type of Route
Local
# of seats to fill
1
Person to Contact about this Job Profile
Megan Marshall
How to Apply
Create a Driver s Account to Apply
City

New Britain

State

CONNECTICUT

Minimum Years of Experience Required
5+ yrs
Does the driver need to have a Hazardous Materials Endorsement?
No
Does the driver need to have a Tank Endorsement?
No
Does the driver need to have a Doubles/Triples Endorsement?
No
Does the driver need to have a Passenger Endorsement?
No
Felonies?
Never
Dui?
Never
Traffic tickets allowed in the last 3 years?
None
Any at fault accidents allowed in the last 3 years?
No
Do you require a company provided DOT physical?
Yes
What does the job pay?
60,000
Please describe any benefits you offer (Very important so we can help you find the right candidate)
Full medical, dental and vision benefits at the first of the month following 30 days of employment
Please describe the job in detail
Manage the tractor trailer and wholesale drivers. Create work schedules for all drivers. Provide fair and consistent leadership to the trailer and wholesale division. Identify and implement effective and timely solutions to transportation and distribution rerouting and delivery challenges. Must be consistent and in compliance with company policies and regulatory requirements. Ensure the values of the organization are being supported through the positions and areas of responsibility. Follow for all activities Safe Quality Foods (SQF), HACCP and Allergen food safety and quality policies, Standard Operating Procedures (SOP's) and Good Manufacturing Practices (GMP's) and Safety policies and procedures as provided by company management. Monitor and make recommendations for improvement.

Job Duties and Responsibilities:

Manage the tractor trailer and wholesale drivers. Provide daily work direction to professional drivers, which may include changes in load assignments, special delivery, or pick-up instructions that are necessary to ensure safe and efficient operations. Manage overtime.
Hold trailer and wholesale drivers accountable for providing prompt professional and courteous service to our customers.

Maintain up-to-date copies of routes in the dispatch office and/or on a computer program; manage the utilization of routing software to increase route efficiency, lower cost, and meet customer demands.

Assist in the identification of and reduction of empty case loss by monitoring empty case loss to address issues accordingly.
Assist in the reduction in product returned to stock.

Hold all drivers accountable for product loss and damage.

Ensure all drivers are adhering to establish product credit policies.

Ensure that all trucks/trailers are being properly maintained and cleaned.

Build and maintain a team approach through respect and communication at all levels.

Develop and maintain an accurate accounting system to identify empty case loss

Recruit, train, and coach drivers as needed. Address performance concerns to build and maintain an "A" level staff.

Ensure that delivery tickets for all routes are always sequenced in correct delivery order to support driver's efforts and ensure trouble free deliveries when a backup driver does the route.

Maintain daily activity assignments of tractors, trailers, trucks, and drivers.

Manage Kronos and work schedules for assigned drivers.

Determine daily work schedules for professional drivers in a manner that ensures a safe and efficient operation, a high level of customer service, and compliance with Hours of Service and all regulatory requirements.

Communicate customer start/stop information directly to drivers in a timely fashion, always supplying directions and updating correct route sequence information in database.

Maintain substitute drivers list to provide drivers for absent drivers.

Communicate and discuss empty case recovery with all delivery drivers.

Collect and maintain trip information to provide mileage information for reports to DOT.

Assist in resolving issues involving drivers, customers, and general population.

Work directly with Loading Supervisors to coordinate truck/trailer availability.

Collect DVIR and driver logs (as appropriate) from each driver daily and communicate repair needs to shop, as appropriate.

Work with Fleet maintenance to ensure proper maintenance with company assets.

Investigate accidents as needed and notify appropriate personnel in accident situations.

Prepare and distribute Daily Operational Reports (KPI's)

Communicate fully with supervisors, subordinates, and customers (internal and external) to promote and improve all transportation department functions.

Complete safety observations.

Train all new employees on proper procedures for all activities including equipment and machinery.

All personnel have the authority and responsibility for shutting down production lines and reporting to management when food safety or quality is suspected or known to be compromised.

Management has the responsibility to assure that all food safety issues related to equipment, processes and methods have been adequately addressed to assure safe food is being produced before starting or continuing production.

Adhere to all DFA Food Safety and Quality policies and procedures, reporting any non-conformities to Quality Assurance Management.

Adhere to all DFA Safety policies and procedures, reporting any non-conformities to the Director of Plant Operations or the Safety Manager.

Adhere to all DFA GMP/SOP policies and procedures, reporting any non-conformities to Quality Assurance Management.

The requirements herein are intended to describe the general nature and level of work performed by employee; but is not a complete list of responsibilities, duties and skills required. Other duties may be assigned as required

Requirements:
Education and Experience

High School Diploma or GED
5+ years dispatch dairy or delivery experience to include extensive knowledge of distribution area
Knowledge, Skills and Abilities

DOT regulations
Knowledge of delivery area
Knowledge of Microsoft Word and Excel, routing software, telematics and handhelds
Class A License and Medical Card
Must be able to read, write and speak English
EEO/AA/Female/Minority/Disabled/Veteran

Apply
Create a Driver s Account to Apply
Dairy Farmers of America jobs in New Britain, CONNECTICUT now hiring Local CDL Drivers