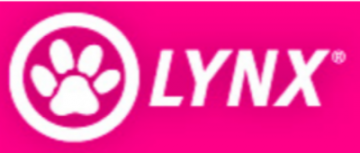 Class B BUS OPERATOR Central Florida Regional Transportation Authority Job
JOB SUMMARY:
Bus Operators transport passengers by operating any type of passenger bus on regularly scheduled links, observing all state and municipal traffic laws, observing all safety rules and strictly adhering to time schedules.
DUTIES:
Performs DOT pre-trip inspections.
Answers passenger questions courteously.
Calls out stops.
Issues slips for fare refunds; issues and collects transfers.
Observes all state and municipal traffic laws.
Observes all safety rules.
Strictly adheres to time schedules.
Monitors fare and ticket collection.
Verifies that appropriate passes are being used.
Writes daily reports such as transfers collected, coach mileage, special fares and tickets collected, time cards for hours worked and completes memorandum cards.
Completes trouble card for mechanical difficulties of bus assigned.
Performs other duties of similar nature as may be required.
Completes Bus Condition Reports.
REQUIRED KNOWLEDGE, SKILLS AND ABILITIES:
Skills in customer service.
Ability to effectively communicate in English, both verbally and in writing.
Ability to physically sit for extended periods of time.
Ability to pass a drug screen.
Must possess a valid Florida Commercial Driver License (CDL), Class A or B with a Passenger endorsement and airbrakes.
Ability to communicate in English on the work site.
Familiarity with and ability to use a computer.
Ability to maintain DOT physical for one year.
MINIMUM EDUCATION AND EXPERIENCE:
Clean driving record.
Full-time: Ability to work days, nights, weekends, holidays, split shifts, split days off and any hours assigned.
Part-time: Ability to work mornings, afternoons and/or weekends. Not allowed to work over 30 hours per week.
Must be 21 years of age.
High School diploma or GED desired.
Pay rate during training: $14.00 per hour
Pay rate after training: $15.69 per hour
To apply please visit www.golynx.com/careers
For more information about the benefits we offer,
please visit: http://www.golynx.com/careers/benefits.stml
Pay: $15.69
Probation Length 120 Days from Date of hire for Maintenance and 120 days from completion of training for Bus operators Vacation Accrual 0-1 yrs 1 week 2-4Yrs 2 weeks 5-10 years 3 weeks 11-17 4 weeks 18+ 5 weeks of vacation bid based on seniority Sick Leave Accrual 0-3 weeks 8 days per yr 3-5 years 10 sick days per year 5+ 12 sick days per year it is not a use or lose the are banked Holidays 7 holidays per year Other leave Funeral, Jury duty, Military, FMLA, Medical LOA Overtime Based on a 40 hour week and anytime worked more than 8 hours in a day. Sick and Vacation do not count towards the hours worked for computing Overtime Credit Unions Lynx has affiliation with Fairwinds and Orlando Federal that give employees discounts on the banking services Deferred Compensation 457 Plan through MassMutual Pension Employees participate in a 401A pension plan Benefits eligibility Full time employees first full pay period following 60 days from date of hire Life Insurance Provided for the employee equal to 1x the employee salary you have the option to buy an additional 5x the annual salary Uniforms 290.00 for new operators and 270.00 thereafter Maintenance Shoe and Tool Allowance $138.00 Shoe Allowance $630.00 Tool Allowance $600.00 for Road Rangers Cigna Medical Insurance Employee, EE+spouse, EE+Child(ren), Family coverage effective the first full pay period following 60 days EE Coverage for the Base plan is paid 100% by LYNX Metlife Dental Plan Employee, EE+1, Family coverage effective the first full pay period following 60 days. Employee paid coverage Vision Employee, EE+1, Family coverage effective the first full pay period following 60 days. Employee paid coverage Long Term Disability 180 Day elimination period. 60% of monthly earnings Short Term Disability Offer Shorter elimination periods 120,90,60,30,15 day Flexible Spending Account Employee can contribute to pretax savings accounts to help cover medical/dental/vision coverage medical/dental/vision expenses Other Programs Employee Assistance program Free Bus rides with employee or dependent id's Direct Deposit
How to apply for this Driving Job
Fill out a Gary's Job Board application. That same application can be used to apply to as many jobs as you'd like. Create a Driver's Account.
Person to Contact about this CDL Job: Yully Valencia
LYNX Phone Number: 407-254-6020
Tell em' Gary's Job Board sent you.
This truck driving job may have an alternate application method. Look in the description area below for more information. All companies will accept a Gary's Job Board application in addition to their other methods.
Gary 's Job Board. Fill out ONE application to send to ALL companies
Full CDL Job Information
Question
Answer
Company Name
LYNX
Class of CDL
Class B
Job Position/Title
BUS OPERATOR Central Florida Regional Transportation Authority
Type of Route
Regional
# of seats to fill
50
Person to Contact about this Job Profile
Yully Valencia
How to Apply
Create a Driver s Account to Apply
City
Orlando
State
FLORIDA
Minimum Years of Experience Required
< 6 months
Does the driver need to have a Hazardous Materials Endorsement?
Yes
Does the driver need to have a Tank Endorsement?
No
Does the driver need to have a Doubles/Triples Endorsement?
No
Does the driver need to have a Passenger Endorsement?
Yes
Dui?
Never
Traffic tickets allowed in the last 3 years?
2
Any at fault accidents allowed in the last 3 years?
No
Do you require a company provided DOT physical?
Yes
What does the job pay?
$15.69
Please describe any benefits you offer (Very important so we can help you find the right candidate)
Probation Length 120 Days from Date of hire for Maintenance and 120 days from completion of training for Bus operators Vacation Accrual 0-1 yrs 1 week 2-4Yrs 2 weeks 5-10 years 3 weeks 11-17 4 weeks 18+ 5 weeks of vacation bid based on seniority Sick Leave Accrual 0-3 weeks 8 days per yr 3-5 years 10 sick days per year 5+ 12 sick days per year it is not a use or lose the are banked Holidays 7 holidays per year Other leave Funeral, Jury duty, Military, FMLA, Medical LOA Overtime Based on a 40 hour week and anytime worked more than 8 hours in a day. Sick and Vacation do not count towards the hours worked for computing Overtime Credit Unions Lynx has affiliation with Fairwinds and Orlando Federal that give employees discounts on the banking services Deferred Compensation 457 Plan through MassMutual Pension Employees participate in a 401A pension plan Benefits eligibility Full time employees first full pay period following 60 days from date of hire Life Insurance Provided for the employee equal to 1x the employee salary you have the option to buy an additional 5x the annual salary Uniforms 290.00 for new operators and 270.00 thereafter Maintenance Shoe and Tool Allowance $138.00 Shoe Allowance $630.00 Tool Allowance $600.00 for Road Rangers Cigna Medical Insurance Employee, EE+spouse, EE+Child(ren), Family coverage effective the first full pay period following 60 days EE Coverage for the Base plan is paid 100% by LYNX Metlife Dental Plan Employee, EE+1, Family coverage effective the first full pay period following 60 days. Employee paid coverage Vision Employee, EE+1, Family coverage effective the first full pay period following 60 days. Employee paid coverage Long Term Disability 180 Day elimination period. 60% of monthly earnings Short Term Disability Offer Shorter elimination periods 120,90,60,30,15 day Flexible Spending Account Employee can contribute to pretax savings accounts to help cover medical/dental/vision coverage medical/dental/vision expenses Other Programs Employee Assistance program Free Bus rides with employee or dependent id's Direct Deposit
Please describe the job in detail
JOB SUMMARY:
Bus Operators transport passengers by operating any type of passenger bus on regularly scheduled links, observing all state and municipal traffic laws, observing all safety rules and strictly adhering to time schedules.
DUTIES:
Performs DOT pre-trip inspections.
Answers passenger questions courteously.
Calls out stops.
Issues slips for fare refunds; issues and collects transfers.
Observes all state and municipal traffic laws.
Observes all safety rules.
Strictly adheres to time schedules.
Monitors fare and ticket collection.
Verifies that appropriate passes are being used.
Writes daily reports such as transfers collected, coach mileage, special fares and tickets collected, time cards for hours worked and completes memorandum cards.
Completes trouble card for mechanical difficulties of bus assigned.
Performs other duties of similar nature as may be required.
Completes Bus Condition Reports.
REQUIRED KNOWLEDGE, SKILLS AND ABILITIES:
Skills in customer service.
Ability to effectively communicate in English, both verbally and in writing.
Ability to physically sit for extended periods of time.
Ability to pass a drug screen.
Must possess a valid Florida Commercial Driver License (CDL), Class A or B with a Passenger endorsement and airbrakes.
Ability to communicate in English on the work site.
Familiarity with and ability to use a computer.
Ability to maintain DOT physical for one year.
MINIMUM EDUCATION AND EXPERIENCE:
Clean driving record.
Full-time: Ability to work days, nights, weekends, holidays, split shifts, split days off and any hours assigned.
Part-time: Ability to work mornings, afternoons and/or weekends. Not allowed to work over 30 hours per week.
Must be 21 years of age.
High School diploma or GED desired.

Pay rate during training: $14.00 per hour
Pay rate after training: $15.69 per hour

To apply please visit www.golynx.com/careers

For more information about the benefits we offer,
please visit: http://www.golynx.com/careers/benefits.stml

Apply
Create a Driver s Account to Apply

LYNX Truck Driving Jobs in Orlando, FL