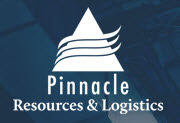 Pensacola, FLORIDA, Pay: Pay is Depending on Experience
Pinnacle Resources and Logistics is a growing and dynamic midstream company engaged in safely and efficiently transporting crude oil to fuel America's energy needs. We are actively seeking key passionate and customer service driven Owner Operators and CDL Hazmat Drivers to partner with us as we become a leader in the industry. Pinnacle Resources and Logistics offers competitive top pay with weekly payment and fuel card options. We are privately owned and operated and pride ourselves in maintaining a family oriented company culture where team members can grow professionally and personally.
Presently we are especially seeking drivers for a substantial project near Midland/Odessa Texas.
Position Responsibilities
Drivers will work with leadership to:
Safely and efficiently transport crude oil cargo
Additional responsibilities include:
• Accurately analyzing API requirements and documenting loading and unloading volumes of crude oil.
• Checking equipment to ensure that all mechanical, safety and emergency components are in good working order and reporting any incidents or near misses.
• Maintaining logs of working hours and of vehicle service/repair status.
• Complying with all customer requirements and state regulations.
Position Requirements
• CDL Tanker/Fluid Experience required.
• At least one year experience hauling crude oil or bulk liquid.
• Must have clean driving record within the last 36 months.
a. No severe violations or felonies.
b. No more than 2 moving violations/accidents.
c. No alcohol or drug related violations.
d. No phone moving violations.
• Must be willing to work 3 weeks on - 1 week off (or other schedule).
• We may consider and train Passionate, Hungry and Immensely Motivated individuals without prior industry experience.
Compensation:
Commensurate with experience.
Part-Time/Full-Time Position: Full-Time
Job Type: Full-time
Interested candidates can go to the following link and submit an application (https://www.mycdlapp.com/1bq6q7).
No medical insurance offered at the moment but is in the works
Create a Drivers Account to Apply
Question
Answer
Company Name
Pinnacle Resources and Logistics
Class of CDL
Class A
Job Position/Title
Crude Oil Haulers and Owner Operators
Type of Route
Local
# of seats to fill
20
Person to Contact about this Job Profile
Karime Jordan
How to Apply
Create a Driver s Account to Apply
City

Pensacola

State

FLORIDA

Minimum Years of Experience Required
< 6 months
Does the driver need to have a Hazardous Materials Endorsement?
Yes
Does the driver need to have a Tank Endorsement?
Yes
Does the driver need to have a Doubles/Triples Endorsement?
No
Does the driver need to have a Passenger Endorsement?
No
Felonies?
3-5 yrs
Dui?
Never
Traffic tickets allowed in the last 3 years?
1
Any at fault accidents allowed in the last 3 years?
No
Do you require a company provided DOT physical?
Yes
What does the job pay?
Pay is Depending on Experience
Please describe any benefits you offer (Very important so we can help you find the right candidate)
No medical insurance offered at the moment but is in the works
Please describe the job in detail
Pinnacle Resources and Logistics is a growing and dynamic midstream company engaged in safely and efficiently transporting crude oil to fuel America's energy needs. We are actively seeking key passionate and customer service driven Owner Operators and CDL Hazmat Drivers to partner with us as we become a leader in the industry. Pinnacle Resources and Logistics offers competitive top pay with weekly payment and fuel card options. We are privately owned and operated and pride ourselves in maintaining a family oriented company culture where team members can grow professionally and personally.
Presently we are especially seeking drivers for a substantial project near Midland/Odessa Texas.
Position Responsibilities
Drivers will work with leadership to:
Safely and efficiently transport crude oil cargo
Additional responsibilities include:
• Accurately analyzing API requirements and documenting loading and unloading volumes of crude oil.
• Checking equipment to ensure that all mechanical, safety and emergency components are in good working order and reporting any incidents or near misses.
• Maintaining logs of working hours and of vehicle service/repair status.
• Complying with all customer requirements and state regulations.
Position Requirements
• CDL Tanker/Fluid Experience required.
• At least one year experience hauling crude oil or bulk liquid.
• Must have clean driving record within the last 36 months.
a. No severe violations or felonies.
b. No more than 2 moving violations/accidents.
c. No alcohol or drug related violations.
d. No phone moving violations.
• Must be willing to work 3 weeks on - 1 week off (or other schedule).
• We may consider and train Passionate, Hungry and Immensely Motivated individuals without prior industry experience.
Compensation:
Commensurate with experience.
Part-Time/Full-Time Position: Full-Time
Job Type: Full-time
Interested candidates can go to the following link and submit an application (https://www.mycdlapp.com/1bq6q7).
Apply
Create a Driver s Account to Apply
Pensacola, FLORIDA-Pinnacle Resources and Logistics-Crude Oil Haulers and Owner Operators-Job for CDL Class A Drivers