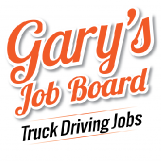 Class A Owner operator Job
FLATBED/CONESTOGA/STEPDECK/RGN OWNERS OPERATORS WANTED!
- Access to Load Board, ability to book your own loads
- Transparent Work, Rate Confirmations to your email
- Weekly Direct Deposits
- $6,000-$10,000 Weekly Gross
- Professional 24/7 Dispatch Team
- Steady freight customized to your schedule as well as partials added every time you have deck space left.
- All types of trailers are available for rent: flatbed, conestoga, reefer, dry van
- Do not have your own truck, no problem, lease available upon request
- Our team can dispatch in English, Ukrainian, Polish and Russian.
Pay: $6000 - $10,000 Gross per week
We offer 24/7/365 support services to drivers, brokers, shippers, and receivers on every load booked with us.
• We offer ELD monitoring, prevention and correction of violations, driver ELD training (over the phone).
• We coordinate company/customer needs with driver availability while ensuring drivers stay within hours of service requirements.
• We are the first point of contact for all after-hours issues and triage using our standard processes.
• We make check calls to all shippers and receivers prior to dispatching drivers.
• We proactively communicate with our entire dispatch team on all load and/or driver issues; includes a proactive review of pre-plans for deliveries.
• We communicate and address all challenges to our dispatch team and dispatch supervisor and provide possible solutions.
• Maintain communication with drivers and identify any existing and/or potential service failures/issues; attempts to minimize impact to the customers.
• We accurately input load and driver related information as well as actively update drivers routes/plan for the week and communicating with our dispatch team to make sure everyone stays on the same page.
• We coordinate with dispatch team, brokers, and customers to find loads for drivers to haul, ensuring loads stay within the legal capabilities of the equipment and maintain our company required rate per mile.
• Understand how weather/traffic impacts travel time.
• We prioritize loads while ensuring customer needs are met through coordination and continuous communication with
production, our dispatch team and our dispatch supervisor.
How to apply for this Driving Job
Fill out a Gary's Job Board application. That same application can be used to apply to as many jobs as you'd like. Create a Driver's Account.
Person to Contact about this CDL Job: Adam Collins
Express Logistics Professionals Phone Number: 3128180202
Tell em' Gary's Job Board sent you.
This truck driving job may have an alternate application method. Look in the description area below for more information. All companies will accept a Gary's Job Board application in addition to their other methods.
Gary 's Job Board. Fill out ONE application to send to ALL companies
Full CDL Job Information
Question
Answer
Company Name
Express Logistics Professionals
Class of CDL
Class A
Job Position/Title
Owner operator
Type of Route
Over the Road
# of seats to fill
100
Person to Contact about this Job Profile
Adam Collins
How to Apply
Create a Driver s Account to Apply
City
Franklin Park
State
ILLINOIS
Minimum Years of Experience Required
< 6 months
Does the driver need to have a Hazardous Materials Endorsement?
No
Does the driver need to have a Tank Endorsement?
No
Does the driver need to have a Doubles/Triples Endorsement?
No
Does the driver need to have a Passenger Endorsement?
No
Dui?
Never
Traffic tickets allowed in the last 3 years?
2
Any at fault accidents allowed in the last 3 years?
No
Do you require a company provided DOT physical?
Yes
What does the job pay?
$6000 - $10,000 Gross per week
Please describe any benefits you offer (Very important so we can help you find the right candidate)
We offer 24/7/365 support services to drivers, brokers, shippers, and receivers on every load booked with us.
• We offer ELD monitoring, prevention and correction of violations, driver ELD training (over the phone).
• We coordinate company/customer needs with driver availability while ensuring drivers stay within hours of service requirements.
• We are the first point of contact for all after-hours issues and triage using our standard processes.
• We make check calls to all shippers and receivers prior to dispatching drivers.
• We proactively communicate with our entire dispatch team on all load and/or driver issues; includes a proactive review of pre-plans for deliveries.
• We communicate and address all challenges to our dispatch team and dispatch supervisor and provide possible solutions.
• Maintain communication with drivers and identify any existing and/or potential service failures/issues; attempts to minimize impact to the customers.
• We accurately input load and driver related information as well as actively update drivers routes/plan for the week and communicating with our dispatch team to make sure everyone stays on the same page.
• We coordinate with dispatch team, brokers, and customers to find loads for drivers to haul, ensuring loads stay within the legal capabilities of the equipment and maintain our company required rate per mile.
• Understand how weather/traffic impacts travel time.
• We prioritize loads while ensuring customer needs are met through coordination and continuous communication with
production, our dispatch team and our dispatch supervisor.
Please describe the job in detail
FLATBED/CONESTOGA/STEPDECK/RGN OWNERS OPERATORS WANTED!
- Access to Load Board, ability to book your own loads
- Transparent Work, Rate Confirmations to your email
- Weekly Direct Deposits
- $6,000-$10,000 Weekly Gross
- Professional 24/7 Dispatch Team
- Steady freight customized to your schedule as well as partials added every time you have deck space left.
- All types of trailers are available for rent: flatbed, conestoga, reefer, dry van
- Do not have your own truck, no problem, lease available upon request
- Our team can dispatch in English, Ukrainian, Polish and Russian.
Apply
Create a Driver s Account to Apply

Express Logistics Professionals Truck Driving Jobs in Franklin Park, IL