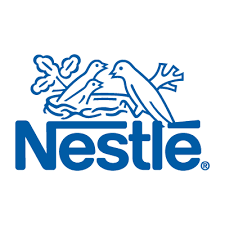 Class A Shuttle Driver - 1,500 SIGN ON BONUS Job
$1,500 SIGN ON BONUS INCLUDED!
CDL A REQUIRED
The Shuttle Driver's primary function is to shuttle, deliver and distribute Nestlé products to various Nestlé facilities. This position delivers and unloads palletized orders, picks up and delivers inventory and a variety of other materials, and maintains all necessary paperwork on an assigned route within prescribed timelines. Shuttle Drivers drive a company vehicle, in which knowledge and compliance with Department of Transportation ("DOT") standards, meals/break policies, etc. is mandatory.
PRIMARY RESPONSIBILITIES:
• Demonstrate Decision Driving skills including, but not limited to, proper following distance, proper eye lead, proper stopping distance, checking intersections, using safety wedge, proper use of horn, left/ right turn execution, seat belt use, checking and scanning mirrors, maintaining proper speed, proper lane observance, parking in appropriate locations and avoiding backing-up. Incumbent must be in compliance with DOT standards and follow all DOT policies and processes. Keep a clean and orderly cab and trailer.
• Delivers items by identifying destinations and adhering to planned routing stop. Follows prescribed travel path, adjusting to mitigate delay only when necessary. Operates truck and unloads items while maintaining schedule. Maintains delivery, truck, and driving records by obtaining receipt acknowledgements, recording tracking information and completing driver logs and truck performance forms.
• Responds to requests by resolving and/or forwarding requests concerning products, company vehicles, forklift equipment, etc.
• Optimize the loading of the carrying aid and use optimal handling technique (known as Time-to-Sell processes) to maximize productivity.
• Maintain product quality assurance by ensuring the correct truck temperature and maintenance when loading product.
• Communicate directly with co-workers on issues, openly share ideas with others, encourage performance in others, give feedback when needed, and train new employees when applicable.
• Conduct activities in a safe manner, follow corporate safety guidelines and requirements (no cell phones while driving, pre-trip/ post-trip inspections, proper bending, etc.), use personal protective equipment, proactively address any unsafe conditions observed and lock vehicle.
MINIMUM REQUIREMENTS & EDUCATION LEVEL:
• Must be at least 21 years of age for DOT covered positions
• High School Diploma / GED equivalent
• Must have reliable transportation to and from work
• Must have a valid, unrestricted Class A Commercial Driver's License (CDL) with a driving record satisfactory to established company requirements
• Successful completion of post offer background checks, drug screen, DOT physical and motor vehicle report
• Must be willing to work a flexible schedule which may include early morning/late night hours; Willing to work any day of the week, weekends, Holidays and required over-time as specific to role
• Must possess basic math and computer skills
• Ability to use computer ordering equipment
• Ability to work safely
• Ability to read, write and speak English
• 2 or more years of Class A driving experience in a business environment preferred
• 1-2 years of Grocery/Retail experience preferred
• 1-2 years experience owning/operating a truck preferred
Shifts: Tues-Sat
Pay: $53,300-$63,900
Healthcare (medical, dental, vision), savings plan including a 401(k), PTO, paid holidays, and more!
How to apply for this Driving Job
Fill out a Gary's Job Board application. That same application can be used to apply to as many jobs as you'd like. Create a Driver's Account.
Person to Contact about this CDL Job: Micayla Rasanow
Nestle USA Phone Number: 419-720-1549
Tell em' Gary's Job Board sent you.
This truck driving job may have an alternate application method. Look in the description area below for more information. All companies will accept a Gary's Job Board application in addition to their other methods.
Gary 's Job Board. Fill out ONE application to send to ALL companies
Full CDL Job Information
Question
Answer
Company Name
Nestle USA
Class of CDL
Class A
Job Position/Title
Shuttle Driver - 1,500 SIGN ON BONUS
Type of Route
Local
# of seats to fill
12
Person to Contact about this Job Profile
Micayla Rasanow
How to Apply
Create a Driver s Account to Apply
City
Dundee
State
ILLINOIS
Minimum Years of Experience Required
1-2 yrs
Does the driver need to have a Hazardous Materials Endorsement?
No
Does the driver need to have a Tank Endorsement?
No
Does the driver need to have a Doubles/Triples Endorsement?
No
Does the driver need to have a Passenger Endorsement?
No
Felonies?
- Select -
Dui?
- Select -
Traffic tickets allowed in the last 3 years?
- Select -
Any at fault accidents allowed in the last 3 years?
- Select -
Do you require a company provided DOT physical?
Yes
What does the job pay?
$53,300-$63,900
Please describe any benefits you offer (Very important so we can help you find the right candidate)
Healthcare (medical, dental, vision), savings plan including a 401(k), PTO, paid holidays, and more!
Please describe the job in detail
$1,500 SIGN ON BONUS INCLUDED!

CDL A REQUIRED

The Shuttle Driver's primary function is to shuttle, deliver and distribute Nestlé products to various Nestlé facilities. This position delivers and unloads palletized orders, picks up and delivers inventory and a variety of other materials, and maintains all necessary paperwork on an assigned route within prescribed timelines. Shuttle Drivers drive a company vehicle, in which knowledge and compliance with Department of Transportation ("DOT") standards, meals/break policies, etc. is mandatory.

PRIMARY RESPONSIBILITIES:
• Demonstrate Decision Driving skills including, but not limited to, proper following distance, proper eye lead, proper stopping distance, checking intersections, using safety wedge, proper use of horn, left/ right turn execution, seat belt use, checking and scanning mirrors, maintaining proper speed, proper lane observance, parking in appropriate locations and avoiding backing-up. Incumbent must be in compliance with DOT standards and follow all DOT policies and processes. Keep a clean and orderly cab and trailer.
• Delivers items by identifying destinations and adhering to planned routing stop. Follows prescribed travel path, adjusting to mitigate delay only when necessary. Operates truck and unloads items while maintaining schedule. Maintains delivery, truck, and driving records by obtaining receipt acknowledgements, recording tracking information and completing driver logs and truck performance forms.
• Responds to requests by resolving and/or forwarding requests concerning products, company vehicles, forklift equipment, etc.
• Optimize the loading of the carrying aid and use optimal handling technique (known as Time-to-Sell processes) to maximize productivity.
• Maintain product quality assurance by ensuring the correct truck temperature and maintenance when loading product.
• Communicate directly with co-workers on issues, openly share ideas with others, encourage performance in others, give feedback when needed, and train new employees when applicable.
• Conduct activities in a safe manner, follow corporate safety guidelines and requirements (no cell phones while driving, pre-trip/ post-trip inspections, proper bending, etc.), use personal protective equipment, proactively address any unsafe conditions observed and lock vehicle.

MINIMUM REQUIREMENTS & EDUCATION LEVEL:
• Must be at least 21 years of age for DOT covered positions
• High School Diploma / GED equivalent
• Must have reliable transportation to and from work
• Must have a valid, unrestricted Class A Commercial Driver's License (CDL) with a driving record satisfactory to established company requirements
• Successful completion of post offer background checks, drug screen, DOT physical and motor vehicle report
• Must be willing to work a flexible schedule which may include early morning/late night hours; Willing to work any day of the week, weekends, Holidays and required over-time as specific to role
• Must possess basic math and computer skills
• Ability to use computer ordering equipment
• Ability to work safely
• Ability to read, write and speak English
• 2 or more years of Class A driving experience in a business environment preferred
• 1-2 years of Grocery/Retail experience preferred
• 1-2 years experience owning/operating a truck preferred

Shifts: Tues-Sat

Apply
Create a Driver s Account to Apply

Nestle USA Local Truck Driving Jobs in Dundee, IL