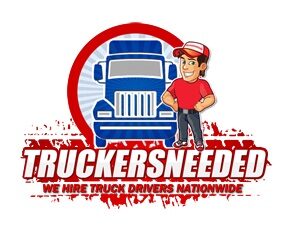 Class A Home Daily LOCAL NO TOUCH FULL BENEFITS 1800 PW Hourly Pay OT Job
Business is Booming and we need Local home Daily Drivers ASAP. This job will not last long so please don't delay your application or the job will be gone. Just driving to Detroit and back daily with auto parts.
You can realistically make almost $95,000 a year with this job working for just one company GM (Bolt Factory) for a local that is off the charts.
This is a very, very rare Drop and Hook No touch freight which is unheard of a local. Most locals are touch freight so if you want a no touch local you need to move fast on this one.
Most drivers do end up with every Sunday off just working Monday-Saturday)
Here is additional information on this sweet dedicated job for just one customer hauling auto parts.
MONSTER OVER TIME PAY: Regular pay is great $28.00 an hour + Overtime paid after 50 hours in a week ($42.00 Overtime Pay) Overtime paid after 50 Hours Average hours per week = 60
How can you make $1820 a week with this local job. 50 Hours at $28 = $1,400. 10 Hours at $42 = $420 Weekly pay = $1,820
Operating mainly between Detroit and Ft Wayne, IN so no long distance driving, we want to make sure you can get home every day.
Orientation locally at our Ft Wayne, IN terminal
Drivers must be willing to work any shift. (Currently only 3rd shift open (2200-0600 hrs) so nice peaceful night driving with very little traffic) Drivers are assigned start times and guaranteed 8hrs per day, OT after 50hrs. Must be able to work 3 Saturdays per month but you end up working only until around noon or so most Saturdays.
WE HAVE MANUAL TRUCKS AND AUTOMATIC TRUCKS, take your pick of which one you want to drive.
All day cabs are Standard transmission. Our sleepers are all automatic, but you won't need the sleeper part as you will be home every day, we just don't have any automatic day cabs at this time.
FULL BENEFITS, Medical, Dental, Vision and 401K matching + Vacation time
MUST LIVE WITHIN 50 MILES OF FORT WAYNE, IN.
REQUIREMENTS: Class A CDL and at least 3 to 6 months of verifiable driving in the past three (3) years.
Experience must have been in a Class A tractor, towing a 40' trailer(s) or longer. Must have a Class A CDL.
Fairly clean MVR and Background
Need to live within 50 miles of FT Wayne IN - 6 days / week required - must be willing to work any shift. Initially you will start on 2nd or 3rd shift.
Pay: $1820 per week average ($28.00 an hour starting + up to $42.00 Overtime Pay) + Full Benefits with No touch freight
FULL BENEFITS, Medical, Dental, Vision and 401K matching + Vacation time
How to apply for this Driving Job
Fill out a Gary's Job Board application. That same application can be used to apply to as many jobs as you'd like. Create a Driver's Account.
Person to Contact about this CDL Job: Chris
Truckers Needed Corp Phone Number: 941-219-5995
Tell em' Gary's Job Board sent you.
This truck driving job may have an alternate application method. Look in the description area below for more information. All companies will accept a Gary's Job Board application in addition to their other methods.
Gary 's Job Board. Fill out ONE application to send to ALL companies
Full CDL Job Information
Question
Answer
Company Name
Truckers Needed Corp
Class of CDL
Class A
Job Position/Title
Home Daily LOCAL NO TOUCH FULL BENEFITS 1800 PW Hourly Pay OT
Type of Route
Local
# of seats to fill
4
Person to Contact about this Job Profile
Chris
How to Apply
Create a Driver s Account to Apply
City
Fort Wayne
State
INDIANA
Minimum Years of Experience Required
6-12 months
Does the driver need to have a Hazardous Materials Endorsement?
No
Does the driver need to have a Tank Endorsement?
No
Does the driver need to have a Doubles/Triples Endorsement?
No
Does the driver need to have a Passenger Endorsement?
No
Dui?
5-10 yrs
Traffic tickets allowed in the last 3 years?
1
Any at fault accidents allowed in the last 3 years?
Yes
Do you require a company provided DOT physical?
No
What does the job pay?
$1820 per week average ($28.00 an hour starting + up to $42.00 Overtime Pay) + Full Benefits with No touch freight
Please describe any benefits you offer (Very important so we can help you find the right candidate)
FULL BENEFITS, Medical, Dental, Vision and 401K matching + Vacation time
Please describe the job in detail
Business is Booming and we need Local home Daily Drivers ASAP. This job will not last long so please don't delay your application or the job will be gone. Just driving to Detroit and back daily with auto parts.

You can realistically make almost $95,000 a year with this job working for just one company GM (Bolt Factory) for a local that is off the charts.

This is a very, very rare Drop and Hook No touch freight which is unheard of a local. Most locals are touch freight so if you want a no touch local you need to move fast on this one.

Most drivers do end up with every Sunday off just working Monday-Saturday)

Here is additional information on this sweet dedicated job for just one customer hauling auto parts.

MONSTER OVER TIME PAY: Regular pay is great $28.00 an hour + Overtime paid after 50 hours in a week ($42.00 Overtime Pay) Overtime paid after 50 Hours Average hours per week = 60

How can you make $1820 a week with this local job. 50 Hours at $28 = $1,400. 10 Hours at $42 = $420 Weekly pay = $1,820

Operating mainly between Detroit and Ft Wayne, IN so no long distance driving, we want to make sure you can get home every day.

Orientation locally at our Ft Wayne, IN terminal

Drivers must be willing to work any shift. (Currently only 3rd shift open (2200-0600 hrs) so nice peaceful night driving with very little traffic) Drivers are assigned start times and guaranteed 8hrs per day, OT after 50hrs. Must be able to work 3 Saturdays per month but you end up working only until around noon or so most Saturdays.

WE HAVE MANUAL TRUCKS AND AUTOMATIC TRUCKS, take your pick of which one you want to drive.

All day cabs are Standard transmission. Our sleepers are all automatic, but you won't need the sleeper part as you will be home every day, we just don't have any automatic day cabs at this time.

FULL BENEFITS, Medical, Dental, Vision and 401K matching + Vacation time

MUST LIVE WITHIN 50 MILES OF FORT WAYNE, IN.

REQUIREMENTS: Class A CDL and at least 3 to 6 months of verifiable driving in the past three (3) years.

Experience must have been in a Class A tractor, towing a 40' trailer(s) or longer. Must have a Class A CDL.

Fairly clean MVR and Background

Need to live within 50 miles of FT Wayne IN - 6 days / week required - must be willing to work any shift. Initially you will start on 2nd or 3rd shift.

Apply
Create a Driver s Account to Apply

Truckers Needed Corp Local Truck Driving Jobs in Fort Wayne, IN