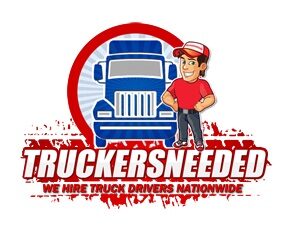 Class A Dedicated NH to OH or NH to AL and TN No Touch Out 3-5 Days Benefits Job
Dedicated job for WATTS Delivering to OH or to Alabama/Tennessee area. NOTE the Hiring are for this job is within 50-mile radius of Franklin, NH..
Equipment: 2018 Freightliner Cascadia's – Auto transmission with Pre-Pass Elite, Haul 53' dry vans – Uses Omnitracs for E-Log on tablet.
FREIGHT TYPE:
99% No Touch (drop & hook as well as live unloads)
LANES:
Franklin, NH-Groveport, OH run: Franklin, NH to the distribution center in Groveport, OH.
If the distribution center does not have a load to get the driver back to Franklin, NH they will be assigned a broker load. Montgomery, AL / Johnson City, TN (AWH) run: Departs on Friday's between 0900-1300 for Monday 0500 delivery in AL then will travel to TN. Driver will have a broker load to return to Franklin, NH.
MILES:
NH-OH run averages 1700-2400 miles a week with 1-3 stops depending on the day of the week the driver is dispatched from Franklin, NH to OH and broker / customer load coming back.
AL/TN (AWH) run averages 2700-2800 miles a week with 3-5 stops depending on the broker load driver has to return to Franklin, NH
SCHEDULE:
Departures vary from Franklin, NH as there are no set times for being dispatched on a NH-OH run. The customer notifies us when they have a load ready, drivers are typically notified 8-24 hour in advance that a Watts load is ready to be picked up and moved to OH (usually a 14-16 hour trip). Only commitment times are broker / customer loads coming back towards Franklin, NH (Home Domicile).
The driver running the AL/TN (AWH) run departs on Friday anywhere between 0900-1300, for a 0500 am delivery in AL on Monday. The driver is usually back by the following Thursday – Friday (depending on broker load found to get the driver home).
Schedule depends on load availability and the way the drivers like to run. There is some schedule flexibility.
HOME TIME:
NH-OH run: Out 3-5 days for a run to OH and back depending on broker load or customer load coming back towards NH (once home 34 reset unless another load is ready, and driver has hours and wants to go right back out)
AL/TN run: Out 6-7 days depending on broker loads to get back to NH (once home 34 reset unless another load is ready and driver has hours)
NEW HIRE BONUS: New Hire Transition Bonus: $1,000– paid in full on second paycheck
PAY: Mileage Pay: $0.55 CPM. Hourly pay: $18
 NH -> AL/TN: $1,400/week gross, $72,800/year gross
Average Pay:  NH -> OH: $1,100/week gross, $57,200/year gross
ACCESSORIAL PAY: Stop pay: $20.50, Short Haul: $15-35 varies based on length of trip. 200 mile round trip or less Delay: $17/hr,
1. Customer load delay pay starts 1.5 hours after delay. 2. Broker load when it is a first come first serve pickup/delivery starts at 1.5 hours after delay. 3. Broker load – when we have an appointment the delay pay is set by the rate con.
Requirements: 3 to 6 months of recent OTR experience, (This must be Class A driving hauling trailers over 40 foot in length in at least 3 states or more, local time doesn't count for this job) No endorsements needed for this job and auto restriction on license is okay.
Other: Must be comfortable with driving during days and nights.
Parking will be 583 Main st, Franklin NH so you don't need a place to park the truck at your house, you will commute to the terminal to pick up your truck. You will be hauling Iron Valves – No Touch Freight
NOTE the Hiring are for this job is within 50-mile radius of Franklin, NH
We cannot hire Recent Grads or SAP Drivers so please do not apply if you have these issues.
Pay: NH-AL/TN: $1400/Week--.55 CPM + $18 Hour pay: Plus Stop pay: $20.50 Short Haul: $15-35, Delay: $17/hr $1000 sign on bonus
FULL BENEFITS, Medical, Dental, Vision and 401K matching + Vacation time $1000 Sign On Bonus paid out in full on 2nd paycheck
How to apply for this Driving Job
Fill out a Gary's Job Board application. That same application can be used to apply to as many jobs as you'd like. Create a Driver's Account.
Person to Contact about this CDL Job: Chris
Truckers Needed Corp Phone Number: 941-219-5995
Tell em' Gary's Job Board sent you.
This truck driving job may have an alternate application method. Look in the description area below for more information. All companies will accept a Gary's Job Board application in addition to their other methods.
Gary 's Job Board. Fill out ONE application to send to ALL companies
Full CDL Job Information
Question
Answer
Company Name
Truckers Needed Corp
Class of CDL
Class A
Job Position/Title
Dedicated NH to OH or NH to AL and TN No Touch Out 3-5 Days Benefits
Type of Route
Regional
# of seats to fill
4
Person to Contact about this Job Profile
Chris
How to Apply
Create a Driver s Account to Apply
City
Franklin
State
NEW HAMPSHIRE
Minimum Years of Experience Required
6-12 months
Does the driver need to have a Hazardous Materials Endorsement?
No
Does the driver need to have a Tank Endorsement?
No
Does the driver need to have a Doubles/Triples Endorsement?
No
Does the driver need to have a Passenger Endorsement?
No
Dui?
5-10 yrs
Traffic tickets allowed in the last 3 years?
3
Any at fault accidents allowed in the last 3 years?
Yes
Do you require a company provided DOT physical?
No
What does the job pay?
NH-AL/TN: $1400/Week--.55 CPM + $18 Hour pay: Plus Stop pay: $20.50 Short Haul: $15-35, Delay: $17/hr $1000 sign on bonus
Please describe any benefits you offer (Very important so we can help you find the right candidate)
FULL BENEFITS, Medical, Dental, Vision and 401K matching + Vacation time $1000 Sign On Bonus paid out in full on 2nd paycheck
Please describe the job in detail
Dedicated job for WATTS Delivering to OH or to Alabama/Tennessee area. NOTE the Hiring are for this job is within 50-mile radius of Franklin, NH..

Equipment: 2018 Freightliner Cascadia's – Auto transmission with Pre-Pass Elite, Haul 53' dry vans – Uses Omnitracs for E-Log on tablet.

FREIGHT TYPE:

99% No Touch (drop & hook as well as live unloads)

LANES:

Franklin, NH-Groveport, OH run: Franklin, NH to the distribution center in Groveport, OH.

If the distribution center does not have a load to get the driver back to Franklin, NH they will be assigned a broker load. Montgomery, AL / Johnson City, TN (AWH) run: Departs on Friday's between 0900-1300 for Monday 0500 delivery in AL then will travel to TN. Driver will have a broker load to return to Franklin, NH.

MILES:

NH-OH run averages 1700-2400 miles a week with 1-3 stops depending on the day of the week the driver is dispatched from Franklin, NH to OH and broker / customer load coming back.

AL/TN (AWH) run averages 2700-2800 miles a week with 3-5 stops depending on the broker load driver has to return to Franklin, NH

SCHEDULE:

Departures vary from Franklin, NH as there are no set times for being dispatched on a NH-OH run. The customer notifies us when they have a load ready, drivers are typically notified 8-24 hour in advance that a Watts load is ready to be picked up and moved to OH (usually a 14-16 hour trip). Only commitment times are broker / customer loads coming back towards Franklin, NH (Home Domicile).

The driver running the AL/TN (AWH) run departs on Friday anywhere between 0900-1300, for a 0500 am delivery in AL on Monday. The driver is usually back by the following Thursday – Friday (depending on broker load found to get the driver home).

Schedule depends on load availability and the way the drivers like to run. There is some schedule flexibility.

HOME TIME:

NH-OH run: Out 3-5 days for a run to OH and back depending on broker load or customer load coming back towards NH (once home 34 reset unless another load is ready, and driver has hours and wants to go right back out)

AL/TN run: Out 6-7 days depending on broker loads to get back to NH (once home 34 reset unless another load is ready and driver has hours)

NEW HIRE BONUS: New Hire Transition Bonus: $1,000– paid in full on second paycheck

PAY: Mileage Pay: $0.55 CPM. Hourly pay: $18

 NH -> AL/TN: $1,400/week gross, $72,800/year gross

Average Pay:  NH -> OH: $1,100/week gross, $57,200/year gross

ACCESSORIAL PAY: Stop pay: $20.50, Short Haul: $15-35 varies based on length of trip. 200 mile round trip or less Delay: $17/hr,

1. Customer load delay pay starts 1.5 hours after delay. 2. Broker load when it is a first come first serve pickup/delivery starts at 1.5 hours after delay. 3. Broker load – when we have an appointment the delay pay is set by the rate con.

Requirements: 3 to 6 months of recent OTR experience, (This must be Class A driving hauling trailers over 40 foot in length in at least 3 states or more, local time doesn't count for this job) No endorsements needed for this job and auto restriction on license is okay.

Other: Must be comfortable with driving during days and nights.

Parking will be 583 Main st, Franklin NH so you don't need a place to park the truck at your house, you will commute to the terminal to pick up your truck. You will be hauling Iron Valves – No Touch Freight

NOTE the Hiring are for this job is within 50-mile radius of Franklin, NH

We cannot hire Recent Grads or SAP Drivers so please do not apply if you have these issues.

Apply
Create a Driver s Account to Apply

Truckers Needed Corp Truck Driving Jobs in Franklin, NH