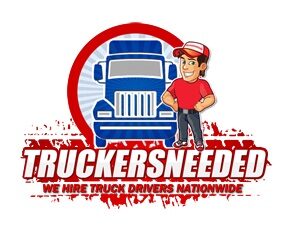 Class A Local Home Daily Dedicated Guaranteed Salary SOB 5000 Benefits Job
CINCINNATI AREA Local Kroger Grocery Store Account hiring within 35 miles of Cincinnati, or within 50 miles of Blue Ash OH, or within 50 miles of Woodlawn OH.
On this account you will never make less then $1350 per week which is a minimum pay guaranteed while getting home daily with 2 days off per week (You can make more then this obviously)
We can hire you for our terminal in either Blue Ash or Woodlawn. Dry Van or Reefer mainly reefer freight.
Pick up and deliver from various grocery DCs in the region (IN, OH and KY). For Blue Ash, refrigerated trailers will be utilized, and freight will unloaded from trailer into back room of stores using electric pallet jacks.
For Woodlawn, dry vans will be used and 80% are 1 stop and a drop hook at the store. If multiple stops, all stops but the last are unload to the dock using an electric pallet jack and the last is a drop and hook.
Account will operate seven days a week, mainly during the overnight hours, and drivers start times are assigned and vary. At this time we are only hiring for *3rd shift position , which involves night driving when there is less traffic so if you don't want to drive nights please don't apply for this sweet job.
You will operate primarily between the hours of 6 p.m. and 7 a.m.
Blue Ash, drivers average 2-3 loads per day with an average of 6 stops and around 200 miles a day. Woodlawn, drivers average 4-5 loads per day with an average of 6 and around 200 miles a day.
PAY: YOU ARE GUARANTEED TO NEVER MAKE LESS THEN $1350 but obviously you can make more than that depending on much you drive.
The numbers below are just for information on how you can make more money, again it doesn't matter if there is traffic, weather, equipment issues, you will never make less then the $1350.
• Payscale Based On Verified Experience
0 Months 0.56
6 Months 0.57
1 Years 0.58
2 Years 0.59
3 Years 0.60
4 years .61
5+ years .62
Per load = $10
Stops (including 1st) $15
Backhaul $20
Unloading Blue Ash $25
Partial Unload $15
Full unload $25
Additional store pay for qualifying stores
SIGN ON BONUS: $5000 sign on bonus paid out super fast: 1st Load - $500, 30 Days - $500, $1000 Monthly for 4 Months
This account offers a paid vacation of 1 week after 1 year, 2 weeks after 2 years, 3 weeks after 7 years and 4 weeks after 10 years.
FULL BENEFITS: FULL MEDICAL (Starts in 30 days) DENTAL, VISION BENEFITS! RIDER POLICY YES!
REQUIREMENTS: Class A CDL with at least 3 to 6 Months of Tractor Trailer Experience. Experience must be tractor trailer experience with trailers over 40 feet in length.
Fairly clean MVR and Background.
NO SAP or RECENT GRADS FOR THIS JOB!!!!
Limited openings this job won't last for long
Pay: Minimum of $1350 per week Guaranteed + $5000 Sign on Bonus + Full Benefits and paid vacation
FULL BENEFITS, Medical, Dental, Vision and 401K matching + Vacation time $5000 Sign On Bonus paid out in super fast
How to apply for this Driving Job
Fill out a Gary's Job Board application. That same application can be used to apply to as many jobs as you'd like. Create a Driver's Account.
Person to Contact about this CDL Job: Chris
Truckers Needed Corp Phone Number: 941-219-5995
Tell em' Gary's Job Board sent you.
This truck driving job may have an alternate application method. Look in the description area below for more information. All companies will accept a Gary's Job Board application in addition to their other methods.
Gary 's Job Board. Fill out ONE application to send to ALL companies
Full CDL Job Information
Question
Answer
Company Name
Truckers Needed Corp
Class of CDL
Class A
Job Position/Title
Local Home Daily Dedicated Guaranteed Salary SOB 5000 Benefits
Type of Route
Local
# of seats to fill
5
Person to Contact about this Job Profile
Chris
How to Apply
Create a Driver s Account to Apply
City
Blue Ash
State
OHIO
Minimum Years of Experience Required
6-12 months
Does the driver need to have a Hazardous Materials Endorsement?
No
Does the driver need to have a Tank Endorsement?
No
Does the driver need to have a Doubles/Triples Endorsement?
No
Does the driver need to have a Passenger Endorsement?
No
Dui?
3-5 yrs
Traffic tickets allowed in the last 3 years?
3
Any at fault accidents allowed in the last 3 years?
Yes
Do you require a company provided DOT physical?
Yes
What does the job pay?
Minimum of $1350 per week Guaranteed + $5000 Sign on Bonus + Full Benefits and paid vacation
Please describe any benefits you offer (Very important so we can help you find the right candidate)
FULL BENEFITS, Medical, Dental, Vision and 401K matching + Vacation time $5000 Sign On Bonus paid out in super fast
Please describe the job in detail
CINCINNATI AREA Local Kroger Grocery Store Account hiring within 35 miles of Cincinnati, or within 50 miles of Blue Ash OH, or within 50 miles of Woodlawn OH.

On this account you will never make less then $1350 per week which is a minimum pay guaranteed while getting home daily with 2 days off per week (You can make more then this obviously)

We can hire you for our terminal in either Blue Ash or Woodlawn. Dry Van or Reefer mainly reefer freight.

Pick up and deliver from various grocery DCs in the region (IN, OH and KY). For Blue Ash, refrigerated trailers will be utilized, and freight will unloaded from trailer into back room of stores using electric pallet jacks.

For Woodlawn, dry vans will be used and 80% are 1 stop and a drop hook at the store. If multiple stops, all stops but the last are unload to the dock using an electric pallet jack and the last is a drop and hook.

Account will operate seven days a week, mainly during the overnight hours, and drivers start times are assigned and vary. At this time we are only hiring for *3rd shift position , which involves night driving when there is less traffic so if you don't want to drive nights please don't apply for this sweet job.

You will operate primarily between the hours of 6 p.m. and 7 a.m.

Blue Ash, drivers average 2-3 loads per day with an average of 6 stops and around 200 miles a day. Woodlawn, drivers average 4-5 loads per day with an average of 6 and around 200 miles a day.

PAY: YOU ARE GUARANTEED TO NEVER MAKE LESS THEN $1350 but obviously you can make more than that depending on much you drive.

The numbers below are just for information on how you can make more money, again it doesn't matter if there is traffic, weather, equipment issues, you will never make less then the $1350.

• Payscale Based On Verified Experience

0 Months 0.56

6 Months 0.57

1 Years 0.58

2 Years 0.59

3 Years 0.60

4 years .61

5+ years .62

Per load = $10

Stops (including 1st) $15

Backhaul $20

Unloading Blue Ash $25

Partial Unload $15

Full unload $25

Additional store pay for qualifying stores

SIGN ON BONUS: $5000 sign on bonus paid out super fast: 1st Load - $500, 30 Days - $500, $1000 Monthly for 4 Months

This account offers a paid vacation of 1 week after 1 year, 2 weeks after 2 years, 3 weeks after 7 years and 4 weeks after 10 years.

FULL BENEFITS: FULL MEDICAL (Starts in 30 days) DENTAL, VISION BENEFITS! RIDER POLICY YES!

REQUIREMENTS: Class A CDL with at least 3 to 6 Months of Tractor Trailer Experience. Experience must be tractor trailer experience with trailers over 40 feet in length.

Fairly clean MVR and Background.

NO SAP or RECENT GRADS FOR THIS JOB!!!!

Limited openings this job won't last for long

Apply
Create a Driver s Account to Apply

Truckers Needed Corp Local Truck Driving Jobs in Blue Ash, OH