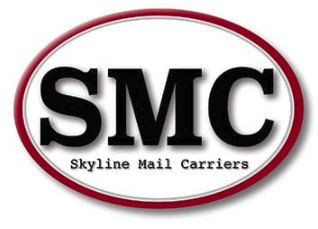 Local Class A CDL Drivers Job
Local Class A CDL Drivers
Skyline Mail Carriers, Inc. is an award-winning logistics company that has been contracting with the United States Postal Service for over 40 years. We operate a fleet of over 80 tractors and trailers in the Northwest. Skyline is currently one of the largest mail carriers for the USPS in the Northwest.
Job Description: Class A CDL Drivers in Portland & Aurora OR
SMC is hiring qualified Local Class A CDL Drivers for the Portland & Aurora Oregon Area for our full-time driving positions. Drivers will pick up and deliver U.S. Mail from local USPS facilities using tractors and 53ft trailers. Opportunities for advancement within the company.
We have current openings for the following schedule:
Saturday/Sunday Portland, OR to Federal Way, WA roundtrip – Schedule 02:00 – 10:00
Monday/Tuesday Aurora, OR to Federal Way, WA roundtrip – Schedule 01:00 – 09:00
Wednesday Aurora, OR to Medford, OR roundtrip - 10:30 – 22:30
We Offer:
• Competitive starting pay is $20.98 - $26.01 per hour
• Company 100% paid Health Insurance for full time employees
• Dental, Vision, Life Insurance Offered
• Paid bi-weekly – Direct Deposit
• Paid bi-weekly - Direct Deposit available
• 401K
• Paid Holidays and Vacation
• Home every day
• Paid Sick Leave Time,
• Dedicated routes
• No layover
• Safety bonuses and incentives based on history with the company and safety record.
Job Requirements:
• Class A CDL required
• Valid DOT Medical Certification
• Minimum of 3 years' experience
• Clean 5 year driving record
• Pass a USPS background check
• Winter weather driving experience
• The ability to communicate in a positive, effective manner with customers, co-workers and dispatch/managers
• Willing to work extra days when needed
Call Curtis or Dan at 253-874-7811
Or apply online below.
You may also visit us in person or fax us at 253-661-0340. When coming into the office to apply, faxing resume or for an interview you must have the following: a copy of your complete driving record that is no older than 30 days, your medical card, driver's license and 10 year work history, make sure to have the addresses and phone # for your previous employment.
SKYLINE MAIL CARRIERS, INC. is an Equal Opportunity Employer
SMC is a drug and alcohol free workplace and conducts pre-employment and random drug and alcohol testing.
Pay: $20.98 - $26.01
Company Paid Health Insurance
Paid bi-weekly, Direct Deposit
401K
Paid Holiday and Vacation
Home every day
Paid Sick Leave
Dedicated Routes
No Layovers
How to apply for this Driving Job
Fill out a Gary's Job Board application. That same application can be used to apply to as many jobs as you'd like. Create a Driver's Account.
Person to Contact about this CDL Job: Dan Wilson
Skyline Mail Carriers, Inc. Phone Number: 253-874-7811
Tell em' Gary's Job Board sent you.
This truck driving job may have an alternate application method. Look in the description area below for more information. All companies will accept a Gary's Job Board application in addition to their other methods.
Gary 's Job Board. Fill out ONE application to send to ALL companies
Full CDL Job Information
Question
Answer
Company Name
Skyline Mail Carriers, Inc.
Class of CDL
Class A
Job Position/Title
Local Class A CDL Drivers
Type of Route
Local
# of seats to fill
5
Person to Contact about this Job Profile
Dan Wilson
How to Apply
Create a Driver s Account to Apply
City
Wilsonville
State
OREGON
Minimum Years of Experience Required
2-5 yrs
Does the driver need to have a Hazardous Materials Endorsement?
No
Does the driver need to have a Tank Endorsement?
No
Does the driver need to have a Doubles/Triples Endorsement?
No
Does the driver need to have a Passenger Endorsement?
No
Dui?
> 10 yrs
Traffic tickets allowed in the last 3 years?
2
Any at fault accidents allowed in the last 3 years?
Yes
Do you require a company provided DOT physical?
No
What does the job pay?
$20.98 - $26.01
Please describe any benefits you offer (Very important so we can help you find the right candidate)
Company Paid Health Insurance
Paid bi-weekly, Direct Deposit
401K
Paid Holiday and Vacation
Home every day
Paid Sick Leave
Dedicated Routes
No Layovers
Please describe the job in detail

Local Class A CDL Drivers

Skyline Mail Carriers, Inc. is an award-winning logistics company that has been contracting with the United States Postal Service for over 40 years. We operate a fleet of over 80 tractors and trailers in the Northwest. Skyline is currently one of the largest mail carriers for the USPS in the Northwest.

Job Description: Class A CDL Drivers in Portland & Aurora OR

SMC is hiring qualified Local Class A CDL Drivers for the Portland & Aurora Oregon Area for our full-time driving positions. Drivers will pick up and deliver U.S. Mail from local USPS facilities using tractors and 53ft trailers. Opportunities for advancement within the company.

We have current openings for the following schedule:

Saturday/Sunday Portland, OR to Federal Way, WA roundtrip – Schedule 02:00 – 10:00
Monday/Tuesday Aurora, OR to Federal Way, WA roundtrip – Schedule 01:00 – 09:00
Wednesday Aurora, OR to Medford, OR roundtrip - 10:30 – 22:30

We Offer:
• Competitive starting pay is $20.98 - $26.01 per hour
• Company 100% paid Health Insurance for full time employees
• Dental, Vision, Life Insurance Offered
• Paid bi-weekly – Direct Deposit
• Paid bi-weekly - Direct Deposit available
• 401K
• Paid Holidays and Vacation
• Home every day
• Paid Sick Leave Time,
• Dedicated routes
• No layover
• Safety bonuses and incentives based on history with the company and safety record.

Job Requirements:
• Class A CDL required
• Valid DOT Medical Certification
• Minimum of 3 years' experience
• Clean 5 year driving record
• Pass a USPS background check
• Winter weather driving experience
• The ability to communicate in a positive, effective manner with customers, co-workers and dispatch/managers
• Willing to work extra days when needed

Call Curtis or Dan at 253-874-7811
Or apply online below.

You may also visit us in person or fax us at 253-661-0340. When coming into the office to apply, faxing resume or for an interview you must have the following: a copy of your complete driving record that is no older than 30 days, your medical card, driver's license and 10 year work history, make sure to have the addresses and phone # for your previous employment.

SKYLINE MAIL CARRIERS, INC. is an Equal Opportunity Employer

SMC is a drug and alcohol free workplace and conducts pre-employment and random drug and alcohol testing.

Apply
Create a Driver s Account to Apply

Skyline Mail Carriers, Inc. Local Truck Driving Jobs in Wilsonville, OR