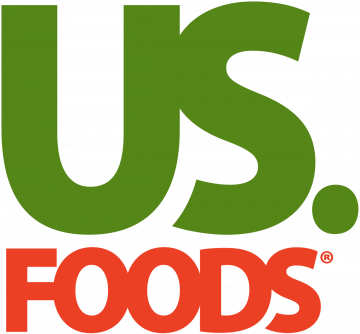 Class A Class A Delivery Driver Job
Pay: Hourly, $30.45 based on experience, overtime paid at 1.5X after 8 hours. Pay raises are laid out at in the current CBA.
Facility: Conveniently located near PDX airport.
Uniforms: Provided. Annual safety shoe stipend for your choice of safety footwear.
Employee Discounts: Available for all types of items through Perkspot; discounts also available on over 300,000 items that can be purchased through US Foods.
Culture: all training and certifications provided, warehouse appreciation week, access to employee resource groups, opportunities to join cultural and professional employee groups, strong safety culture, nationwide transfer and promotion opportunities, and much more!
Click here for more on diversity and inclusion at US Foods: Diversity & Inclusion | US Foods
ESSENTIAL DUTIES & RESPONSIBILITIES:
Perform all pre-trip responsibilities including: obtaining and reviewing driver itinerary, checking route numbers and account numbers for assigned deliveries, counting items and checking customer invoices of products that have been loaded, moving tractors to the loading dock to attach the preloaded trailers, completing required trailer temperature checks and performing pre-trip safety check inspections of trucks and trailers according to Department of Transportation (DOT) regulations.
Drive to and deliver customer orders to meet the scheduled customer times and maintain adequate productivity rate to meet delivery schedules. Use electronic time keeping system to log in time at customer site.
Visually survey customer's site during the approach to determine hazards.
Unload products from the trailer with a hand truck or by hand and place items in designated customer storage areas.
Verify delivery of correct items with customer and obtain proper signatures. Collect money (cash or checks) where required. Contact division management for authorization of invoice discrepancies and communicate all errors and returns.
As requested by management, drive backhauls which requires picking up product from vendors and bring back to warehouse for receiving while staying within DOT Hours of Service (HOS) regulations.
Return tractor and trailer to division when route is completed.
Perform all post-trip responsibilities: unloading damaged goods and customer returns and completing necessary paperwork; performing safety checks on the truck and trailer, unhooking and securing the trailer; fueling (as required by the division); parking and securing the tractor and hand truck; completing DOT logs (electronic or manual as required) and company vehicle maintenance reports (DVIR) and reconcile these with the appropriate company representative as required.
Attend all required company meetings and adhere to all safety practices and company policies.
Follow division shift times, enter days of week and hours, and continue until the work is completed within DOT HOS regulations. Some Holiday, Saturday, Sunday, and overnight deliveries may be required.
Must satisfactorily complete all company mandated trainings and assessments including the US Foods' Driver Onboarding program.
Education/Training:
High School Diploma/GED preferred.
Must be able to read, write and communicate in English as it relates to the job and to the safety regulations.
Must have basic math skills (add, subtract, multiply, divide) and ability to work with money collected from customers to ensure the amount collected matches the invoiced amount.
Must have a valid Commercial Drivers License (CDL), Class A issued by the state of legal residence with the necessary endorsements and be DOT qualified.
Experiences:
Minimum three months commercial driving (CDL A) experience or three months foodservice or food and beverage delivery (CDL A) experience required.
Experience delivering food products preferred.
Pay: $30.45
Benefits: low-cost union benefits: medical, dental, vision, pension, strong safety culture, stellar local leadership, free wellness benefits, free eap, free training and much more!
How to apply for this Driving Job
Fill out a Gary's Job Board application. That same application can be used to apply to as many jobs as you'd like. Create a Driver's Account.
Person to Contact about this CDL Job: Kimberley Blue
US Foods, Inc Phone Number: 847-268-5328
Tell em' Gary's Job Board sent you.
This truck driving job may have an alternate application method. Look in the description area below for more information. All companies will accept a Gary's Job Board application in addition to their other methods.
Gary 's Job Board. Fill out ONE application to send to ALL companies
Full CDL Job Information
Question
Answer
Company Name
US Foods, Inc
Class of CDL
Class A
Job Position/Title
Class A Delivery Driver
Type of Route
Local
# of seats to fill
20
Person to Contact about this Job Profile
Kimberley Blue
How to Apply
Create a Driver s Account to Apply
City
Woodburn
State
OREGON
Minimum Years of Experience Required
6-12 months
Does the driver need to have a Hazardous Materials Endorsement?
No
Does the driver need to have a Tank Endorsement?
No
Does the driver need to have a Doubles/Triples Endorsement?
No
Does the driver need to have a Passenger Endorsement?
No
Dui?
Situational
Traffic tickets allowed in the last 3 years?
2
Any at fault accidents allowed in the last 3 years?
Yes
Do you require a company provided DOT physical?
Yes
What does the job pay?
$30.45
Please describe any benefits you offer (Very important so we can help you find the right candidate)
Benefits: low-cost union benefits: medical, dental, vision, pension, strong safety culture, stellar local leadership, free wellness benefits, free eap, free training and much more!
Please describe the job in detail
Pay: Hourly, $30.45 based on experience, overtime paid at 1.5X after 8 hours. Pay raises are laid out at in the current CBA.

Facility: Conveniently located near PDX airport.

Uniforms: Provided. Annual safety shoe stipend for your choice of safety footwear.

Employee Discounts: Available for all types of items through Perkspot; discounts also available on over 300,000 items that can be purchased through US Foods.

Culture: all training and certifications provided, warehouse appreciation week, access to employee resource groups, opportunities to join cultural and professional employee groups, strong safety culture, nationwide transfer and promotion opportunities, and much more!

Click here for more on diversity and inclusion at US Foods: Diversity & Inclusion | US Foods

ESSENTIAL DUTIES & RESPONSIBILITIES:

Perform all pre-trip responsibilities including: obtaining and reviewing driver itinerary, checking route numbers and account numbers for assigned deliveries, counting items and checking customer invoices of products that have been loaded, moving tractors to the loading dock to attach the preloaded trailers, completing required trailer temperature checks and performing pre-trip safety check inspections of trucks and trailers according to Department of Transportation (DOT) regulations.

Drive to and deliver customer orders to meet the scheduled customer times and maintain adequate productivity rate to meet delivery schedules. Use electronic time keeping system to log in time at customer site.

Visually survey customer's site during the approach to determine hazards.

Unload products from the trailer with a hand truck or by hand and place items in designated customer storage areas.

Verify delivery of correct items with customer and obtain proper signatures. Collect money (cash or checks) where required. Contact division management for authorization of invoice discrepancies and communicate all errors and returns.

As requested by management, drive backhauls which requires picking up product from vendors and bring back to warehouse for receiving while staying within DOT Hours of Service (HOS) regulations.

Return tractor and trailer to division when route is completed.

Perform all post-trip responsibilities: unloading damaged goods and customer returns and completing necessary paperwork; performing safety checks on the truck and trailer, unhooking and securing the trailer; fueling (as required by the division); parking and securing the tractor and hand truck; completing DOT logs (electronic or manual as required) and company vehicle maintenance reports (DVIR) and reconcile these with the appropriate company representative as required.

Attend all required company meetings and adhere to all safety practices and company policies.

Follow division shift times, enter days of week and hours, and continue until the work is completed within DOT HOS regulations. Some Holiday, Saturday, Sunday, and overnight deliveries may be required.

Must satisfactorily complete all company mandated trainings and assessments including the US Foods' Driver Onboarding program.

Education/Training:

High School Diploma/GED preferred.

Must be able to read, write and communicate in English as it relates to the job and to the safety regulations.

Must have basic math skills (add, subtract, multiply, divide) and ability to work with money collected from customers to ensure the amount collected matches the invoiced amount.

Must have a valid Commercial Drivers License (CDL), Class A issued by the state of legal residence with the necessary endorsements and be DOT qualified.

Experiences:

Minimum three months commercial driving (CDL A) experience or three months foodservice or food and beverage delivery (CDL A) experience required.

Experience delivering food products preferred.

Apply
Create a Driver s Account to Apply

US Foods, Inc Local Truck Driving Jobs in Woodburn, OR