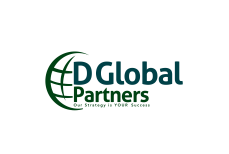 Class A Regional Truck Driver - Home Weekly- SIGN-ON BONUS Job
This regional intermodal job operates within the states of Tennessee, Arkansas, Mississippi, Louisiana, Alabama, Kentucky, Missouri, Illinois and Indiana.
automatics available for any driver that needs or wants one (they CAN have an automatic restriction)
Pay:
Pay based on verified experience - 48 cpm (less than 2 years verified experience), 49 cpm (2-3 years verified experience), 49 cpm (Over 3 years), increase 1 cpm annually to cap out at 54 cpm.
Mile based on Rand McNally miles. The average mileage for a driver (after the first couple of weeks out of orientation) working 5 days per week is 2000, and can exceed 2400 miles for a 6th day of work.
Paid on Rand McNally miles.
$17/hr detention - after 1.5 hours $22/hr after 2.5 hours
$17/hr rail delay pay - after 1 hour
$26.50 short haul pay (less than 75 loaded miles) - if a live load/unload, then increases to $37
$21 Live load/unload
$20 extra stop pay - extra stop is defined as any stop between the original shipper/receiver and the rail yard.
$14/hr overweight / rework pay
$30 refrigerated load pay
$25 per hazmat load
$1,150 weekly avg.
$58,000-$62,000 yearly avg with potential to make $65,000 yearly.
Drivers that make $65k normally work a 6th day.
Ramp Specific Training after orientation: Two days in the classroom and two days with a trainer. All paid at $14 per hour - in Memphis
Time off / shift:
Available shifts: Without Hazmat must work both weekend days. Can take any other 2 consecutive days off. Drivers WITH the hazmat endorsement on their license must work 1 weekend day. Can be off Fri Sat or Sun Mon. After 90 days drivers with Hazmat can work any 5 consecutive days.
Start time: 6pm - 10pm
Schedule changes are determined by seniority.
Regional drivers are out 5 days and at least 36 hours off UP TO 48 hours off
The 6th day of work is optional to the driver, but requires a 34 hour reset before returning to work.
Position details:
Pickup/Deliver rail containers to/from the Memphis rail ramps.
Memphis Intermodal averages 1,000 weekly Regional loads per week, and covers a 400 mile radius of Memphis.
50% of the freight is drop/hook.
The fleet utilizes almost 100% company owned containers and chassis equipment.
Regional drivers living within 30 miles of MEMPHIS are offered the opportunity to move over to the Local Fleet (Daycab) when positions become available. However, When local positions become available they are determined by hazmat endorsement status.
Special requirements:
Drivers have 60 days to get the Hazmat endorsement.
Additional details:
Drivers can take the Truck home for time off.
Passengers are not allowed.
Pets are not allowed.
All trucks have ELOGs
Pay: Average Pay: $60,000 Plus $5,000 sign-on bonus for a limited time!
Weekly home time
Online orientation through our Direct to Work program
401(k) with company match
Paid-time-off accrual from day one
No-touch freight
Aside from the perks of a consistent schedule and pay, company intermodal truck drivers also enjoy access to comprehensive health benefit offerings including medical, dental and vision as well as life insurance, 401(k) and paid vacation.
How to apply for this Driving Job
Fill out a Gary's Job Board application. That same application can be used to apply to as many jobs as you'd like. Create a Driver's Account.
Person to Contact about this CDL Job: DaShaunda Turner
D Global Partners Phone Number: 615-641-0122 (3425)
Tell em' Gary's Job Board sent you.
This truck driving job may have an alternate application method. Look in the description area below for more information. All companies will accept a Gary's Job Board application in addition to their other methods.
Gary 's Job Board. Fill out ONE application to send to ALL companies
Full CDL Job Information
Question
Answer
Company Name
D Global Partners
Class of CDL
Class A
Job Position/Title
Regional Truck Driver - Home Weekly- SIGN-ON BONUS
Type of Route
Regional
# of seats to fill
22
Person to Contact about this Job Profile
DaShaunda Turner
How to Apply
Create a Driver s Account to Apply
City
Memphis
State
TENNESSEE
Minimum Years of Experience Required
< 6 months
Does the driver need to have a Hazardous Materials Endorsement?
No
Does the driver need to have a Tank Endorsement?
No
Does the driver need to have a Doubles/Triples Endorsement?
No
Does the driver need to have a Passenger Endorsement?
No
Dui?
Situational
Traffic tickets allowed in the last 3 years?
3
Any at fault accidents allowed in the last 3 years?
Yes
Do you require a company provided DOT physical?
No
What does the job pay?
Average Pay: $60,000 Plus $5,000 sign-on bonus for a limited time!
Please describe any benefits you offer (Very important so we can help you find the right candidate)
Weekly home time
Online orientation through our Direct to Work program
401(k) with company match
Paid-time-off accrual from day one
No-touch freight

Aside from the perks of a consistent schedule and pay, company intermodal truck drivers also enjoy access to comprehensive health benefit offerings including medical, dental and vision as well as life insurance, 401(k) and paid vacation.

Please describe the job in detail
This regional intermodal job operates within the states of Tennessee, Arkansas, Mississippi, Louisiana, Alabama, Kentucky, Missouri, Illinois and Indiana.

automatics available for any driver that needs or wants one (they CAN have an automatic restriction)

Pay:

Pay based on verified experience - 48 cpm (less than 2 years verified experience), 49 cpm (2-3 years verified experience), 49 cpm (Over 3 years), increase 1 cpm annually to cap out at 54 cpm.
Mile based on Rand McNally miles. The average mileage for a driver (after the first couple of weeks out of orientation) working 5 days per week is 2000, and can exceed 2400 miles for a 6th day of work.
Paid on Rand McNally miles.
$17/hr detention - after 1.5 hours $22/hr after 2.5 hours
$17/hr rail delay pay - after 1 hour
$26.50 short haul pay (less than 75 loaded miles) - if a live load/unload, then increases to $37
$21 Live load/unload
$20 extra stop pay - extra stop is defined as any stop between the original shipper/receiver and the rail yard.
$14/hr overweight / rework pay
$30 refrigerated load pay
$25 per hazmat load
$1,150 weekly avg.
$58,000-$62,000 yearly avg with potential to make $65,000 yearly.
Drivers that make $65k normally work a 6th day.
Ramp Specific Training after orientation: Two days in the classroom and two days with a trainer. All paid at $14 per hour - in Memphis
Time off / shift:

Available shifts: Without Hazmat must work both weekend days. Can take any other 2 consecutive days off. Drivers WITH the hazmat endorsement on their license must work 1 weekend day. Can be off Fri Sat or Sun Mon. After 90 days drivers with Hazmat can work any 5 consecutive days.
Start time: 6pm - 10pm
Schedule changes are determined by seniority.
Regional drivers are out 5 days and at least 36 hours off UP TO 48 hours off
The 6th day of work is optional to the driver, but requires a 34 hour reset before returning to work.
Position details:

Pickup/Deliver rail containers to/from the Memphis rail ramps.
Memphis Intermodal averages 1,000 weekly Regional loads per week, and covers a 400 mile radius of Memphis.
50% of the freight is drop/hook.
The fleet utilizes almost 100% company owned containers and chassis equipment.
Regional drivers living within 30 miles of MEMPHIS are offered the opportunity to move over to the Local Fleet (Daycab) when positions become available. However, When local positions become available they are determined by hazmat endorsement status.
Special requirements:

Drivers have 60 days to get the Hazmat endorsement.
Additional details:

Drivers can take the Truck home for time off.
Passengers are not allowed.
Pets are not allowed.
All trucks have ELOGs

Apply
Create a Driver s Account to Apply

D Global Partners Truck Driving Jobs in Memphis, TN