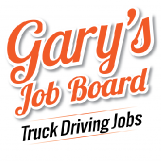 Class A CDL Driver that will also be a labor hand Job
compensation: $125 a day Cash, plus a hotel room and lunch on work days.
employment type: full-time
This posting is for someone who needs a JOB and a PLACE TO STAY. We are a Asphalt paving crew from Fort Worth TX but we work all over Texas and Oklahoma we need some one with a CLASS A CDL to work for us. BUT this is not just a driving job this is a labor job as well more than anything and if you have to ask about the hours PLEASE DON'T CALL ME! We work until the job GETS DONE and the jobs come in all shapes and sizes. you will be required to work like the rest of the crew like unloading equipment,raking,shoveling,brooming,cuting weeds,or driving a roller or cleaning up the job site you will NOT just be a truck driver. like I said its NOT just a driving job you will be a hired man on our paving crew. we will pay for your hotel room the whole time you work for us and you will be staying with a other guy on the crew in the hotel and you must stay with the crew at the hotel. IF YOU HAVE A WIFE OR KIDS OR SOME SORT OF A TIE DOWN THEN IM SORRY THIS JOB WILL NOT WORK FOR YOU. YOU MUST BE ABEL TO STAY WITH THE CREW AT ALL TIMES WHILE WORKING FOR US AT THE HOTEL AND BE WILLING TO STAY OUT OF TOWN ALMOST ALL THE TIME. the Job pays $125 per day every day that we go to work we will work any where from 4 to 6 days a week so 5 days on average weather permiting. the days we work are the days we are putting down Chip sealing or prepping a job. I don't care about your driving record or if you have a felony as
Long as your CDL IS Valid, and have a GOOD Work aditude!!!! And some one who can travel because we do work out of town often. so you MUST BE ABLE TO TRAVEL also DO NOT BRING YOUR CAR!!!! Have some one drop you off or we will set something up to pick you up or bus you in, but you can not bring your vehicle because you will be driving one of our trucks on travel days. Text me my name is charlie 817-690-6071. If you send rude or argumentative text, you will be blocked.
Pay: $125 cash per work day plus a hotel
Hotel room, lunch
How to apply for this Driving Job
Fill out a Gary's Job Board application. That same application can be used to apply to as many jobs as you'd like. Create a Driver's Account.
Person to Contact about this CDL Job: Charlie
CD PAVING SEAL COATING Phone Number: 817-690-6071
Tell em' Gary's Job Board sent you.
This truck driving job may have an alternate application method. Look in the description area below for more information. All companies will accept a Gary's Job Board application in addition to their other methods.
Gary 's Job Board. Fill out ONE application to send to ALL companies
Full CDL Job Information
Question
Answer
Company Name
CD PAVING SEAL COATING
Class of CDL
Class A
Job Position/Title
CDL Driver that will also be a labor hand
Type of Route
All of the Above
# of seats to fill
1
Person to Contact about this Job Profile
Charlie
How to Apply
Create a Driver s Account to Apply
City

Fort Worth

State

TEXAS

Minimum Years of Experience Required
1-2 yrs
Does the driver need to have a Hazardous Materials Endorsement?
No
Does the driver need to have a Tank Endorsement?
No
Does the driver need to have a Doubles/Triples Endorsement?
No
Does the driver need to have a Passenger Endorsement?
No
Felonies?
- Select -
Dui?
- Select -
Traffic tickets allowed in the last 3 years?
- Select -
Any at fault accidents allowed in the last 3 years?
Yes
Do you require a company provided DOT physical?
No
What does the job pay?
$125 cash per work day plus a hotel
Please describe any benefits you offer (Very important so we can help you find the right candidate)
Hotel room, lunch
Please describe the job in detail
compensation: $125 a day Cash, plus a hotel room and lunch on work days.
employment type: full-time
This posting is for someone who needs a JOB and a PLACE TO STAY. We are a Asphalt paving crew from Fort Worth TX but we work all over Texas and Oklahoma we need some one with a CLASS A CDL to work for us. BUT this is not just a driving job this is a labor job as well more than anything and if you have to ask about the hours PLEASE DON'T CALL ME! We work until the job GETS DONE and the jobs come in all shapes and sizes. you will be required to work like the rest of the crew like unloading equipment,raking,shoveling,brooming,cuting weeds,or driving a roller or cleaning up the job site you will NOT just be a truck driver. like I said its NOT just a driving job you will be a hired man on our paving crew. we will pay for your hotel room the whole time you work for us and you will be staying with a other guy on the crew in the hotel and you must stay with the crew at the hotel. IF YOU HAVE A WIFE OR KIDS OR SOME SORT OF A TIE DOWN THEN IM SORRY THIS JOB WILL NOT WORK FOR YOU. YOU MUST BE ABEL TO STAY WITH THE CREW AT ALL TIMES WHILE WORKING FOR US AT THE HOTEL AND BE WILLING TO STAY OUT OF TOWN ALMOST ALL THE TIME. the Job pays $125 per day every day that we go to work we will work any where from 4 to 6 days a week so 5 days on average weather permiting. the days we work are the days we are putting down Chip sealing or prepping a job. I don't care about your driving record or if you have a felony as
Long as your CDL IS Valid, and have a GOOD Work aditude!!!! And some one who can travel because we do work out of town often. so you MUST BE ABLE TO TRAVEL also DO NOT BRING YOUR CAR!!!! Have some one drop you off or we will set something up to pick you up or bus you in, but you can not bring your vehicle because you will be driving one of our trucks on travel days. Text me my name is charlie 817-690-6071. If you send rude or argumentative text, you will be blocked.
Apply
Create a Driver s Account to Apply
CD PAVING SEAL COATING jobs in Fort Worth , TEXAS now hiring All of the Above CDL Drivers