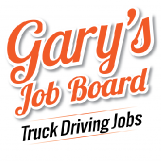 Class A OTR DRIVERS NEEDED --- 79 CENTS PER MILE with great benefits Job
Sign-on:
- $5,000 sign on bonus in cash up front. The only stipulation is that you stay with us for at least 3 months to keep that sign on bonus.
Phase 1:
- We start with intrastate, hauling freight within Texas. This phase will last about 2 months while we wait for a few things we need to be compliant for interstate transportation. You will get 40% of the load after dispatch and fuel while we are intrastate. Here we will all probably make less money, but it's only temporary and we can use this time to get into the swing of things and understand how to work together.
Phase 2:
- Here we switch over to interstate, hauling freight across the lower 48 states. Here the pay will be a base rate of $0.65/mi for loaded miles, and you will be working around 70 hours a week. As a result, your average pay with overtime will be approximately $0.79/mi. This is where we all start bringing in a lot more income.
Goals:
- Our objective as a company is to first build a cohesive team while intrastate, and then chase rates when we go interstate.
- I will make sure you are home at least once every two weeks. Your mental health and well-being is super important to us. Not only do we care about our drivers as people, if they are in bad shape they will simply not perform as well, so it is very important that you have enough downtime and that you spend time with your family.
Potential For Growth:
- As the driver of truck 001, there is a lot of room for growth. If you do an exemplary job, you WILL be compensated for it. This means potentially moving into a management position when we start to expand.
Pay: Base rate of $0.65/mi, with overtime you will average $0.79/mi
Sign-on bonus: $5,000
Referral Bonus: $1,000
Healthcare, 4 week vacation/yr, and potential for growth into a managerial position
How to apply for this Driving Job
Fill out a Gary's Job Board application. That same application can be used to apply to as many jobs as you'd like. Create a Driver's Account.
Person to Contact about this CDL Job: Alexander Treistman
Treistman Logistics LLC Phone Number: (713) 826-1850
Tell em' Gary's Job Board sent you.
This truck driving job may have an alternate application method. Look in the description area below for more information. All companies will accept a Gary's Job Board application in addition to their other methods.
Gary 's Job Board. Fill out ONE application to send to ALL companies
Full CDL Job Information
Question
Answer
Company Name
Treistman Logistics LLC
Class of CDL
Class A
Job Position/Title
OTR DRIVERS NEEDED --- 79 CENTS PER MILE with great benefits
Type of Route
Over the Road
# of seats to fill
1
Person to Contact about this Job Profile
Alexander Treistman
How to Apply
Create a Driver s Account to Apply
City
Houston
State
TEXAS
Minimum Years of Experience Required
< 6 months
Does the driver need to have a Hazardous Materials Endorsement?
No
Does the driver need to have a Tank Endorsement?
No
Does the driver need to have a Doubles/Triples Endorsement?
No
Does the driver need to have a Passenger Endorsement?
No
Dui?
Situational
Traffic tickets allowed in the last 3 years?
> 5
Any at fault accidents allowed in the last 3 years?
Yes
Do you require a company provided DOT physical?
No
What does the job pay?
Base rate of $0.65/mi, with overtime you will average $0.79/mi
Please describe any benefits you offer (Very important so we can help you find the right candidate)
Sign-on bonus: $5,000
Referral Bonus: $1,000
Healthcare, 4 week vacation/yr, and potential for growth into a managerial position
Please describe the job in detail
Sign-on:
- $5,000 sign on bonus in cash up front. The only stipulation is that you stay with us for at least 3 months to keep that sign on bonus.

Phase 1:
- We start with intrastate, hauling freight within Texas. This phase will last about 2 months while we wait for a few things we need to be compliant for interstate transportation. You will get 40% of the load after dispatch and fuel while we are intrastate. Here we will all probably make less money, but it's only temporary and we can use this time to get into the swing of things and understand how to work together.

Phase 2:
- Here we switch over to interstate, hauling freight across the lower 48 states. Here the pay will be a base rate of $0.65/mi for loaded miles, and you will be working around 70 hours a week. As a result, your average pay with overtime will be approximately $0.79/mi. This is where we all start bringing in a lot more income.

Goals:
- Our objective as a company is to first build a cohesive team while intrastate, and then chase rates when we go interstate.
- I will make sure you are home at least once every two weeks. Your mental health and well-being is super important to us. Not only do we care about our drivers as people, if they are in bad shape they will simply not perform as well, so it is very important that you have enough downtime and that you spend time with your family.

Potential For Growth:
- As the driver of truck 001, there is a lot of room for growth. If you do an exemplary job, you WILL be compensated for it. This means potentially moving into a management position when we start to expand.

Apply
Create a Driver s Account to Apply

Treistman Logistics LLC Truck Driving Jobs in Houston, TX