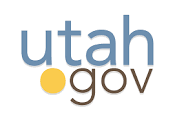 Draper, UTAH, Pay: $12.24 - $19.42 Hourly
Calling all professional and safety conscious drivers!
Are you dependable, honest and self motivated CDL truck driver with a clean driving record? Come and join our team?
The Department of Corrections/Utah Correctional Industries (UCI) is currently hiring truck drivers to join their UCI team. The UCI driver will drive a state vehicle within the State of Utah.
Principal Duties:
drive a state vehicle weighing more than one ton and less than 26,001 pounds (GVW) Gross Vehicle Weight.
valid Utah driver license required to drive a motor vehicle on a highway in this state per UCA53-3-202(1)(a).
transport goods and materials to various locations.
verifies shipment amounts at loading and unloading points.
maintains accurate records and logs.
detects and eliminates or minimizes safety hazards.
inspects and services equipment with fuel, oil and other needs: checks fluid levels, cleans equipment and vehicles externally and internally, replaces bulbs and filters, etc.
principles, theories, and practices of highway safety
store, handle, and/or dispose of hazardous materials
The model candidate for this position is someone who:
has or is willing to obtain before official start date a valid Class A or B Commercial Driver License (CDL) .
clean driving record
drive furniture delivery box truck. load and unload materials.
assemble and install furniture, signs and other components as needed.
lay out and assemble furniture according to a set of plans
Read and interpret drawings
run, maneuver, navigate truck and provide pick-up/delivery services
clerical support for correctional industries operations.
arrange, coordinate, or schedule time and details
use and maintain a variety of hand tools
deal with people in a manner which shows sensitivity, tact, and professionalism
What's in it for you?
You will receive great health as well as a great pension plan for retirement. We also provide generous paid time off so you can spend more time with your family and have a positive work-life balance.
About our agency:
Our Mission
Our dedicated team of professionals ensures public safety by effectively managing offenders while maintaining close collaboration with partner agencies and the community. Our team is devoted to providing maximum opportunities for offenders to make lasting changes through accountability, treatment, education, and positive reinforcement within a safe environment.
For more about the Department of Corrections please go to this link. http://www.corrections.utah.gov/
The State of Utah offers eligible employees a variety of benefits including medical, dental, life and disability insurance, as well as a comprehensive leave program. Please click the following link for detailed information: Benefits
Create a Drivers Account to Apply
Question
Answer
Company Name
Utah Department of Corrections
Class of CDL
Class A
Job Position/Title
TRUCK DRIVER II-UCI req 11645
Type of Route
Local
# of seats to fill
5
Person to Contact about this Job Profile
Debbie Martinez Orth
How to Apply
Create a Driver s Account to Apply
City

Draper

State

UTAH

Minimum Years of Experience Required
1-2 yrs
Does the driver need to have a Hazardous Materials Endorsement?
No
Does the driver need to have a Tank Endorsement?
No
Does the driver need to have a Doubles/Triples Endorsement?
No
Does the driver need to have a Passenger Endorsement?
- Select -
Felonies?
Never
Dui?
Never
Traffic tickets allowed in the last 3 years?
None
Any at fault accidents allowed in the last 3 years?
No
Do you require a company provided DOT physical?
No
What does the job pay?
$12.24 - $19.42 Hourly
Please describe any benefits you offer (Very important so we can help you find the right candidate)
The State of Utah offers eligible employees a variety of benefits including medical, dental, life and disability insurance, as well as a comprehensive leave program. Please click the following link for detailed information: Benefits
Please describe the job in detail
Calling all professional and safety conscious drivers!

Are you dependable, honest and self motivated CDL truck driver with a clean driving record? Come and join our team?
The Department of Corrections/Utah Correctional Industries (UCI) is currently hiring truck drivers to join their UCI team. The UCI driver will drive a state vehicle within the State of Utah.

Principal Duties:

drive a state vehicle weighing more than one ton and less than 26,001 pounds (GVW) Gross Vehicle Weight.
valid Utah driver license required to drive a motor vehicle on a highway in this state per UCA53-3-202(1)(a).
transport goods and materials to various locations.
verifies shipment amounts at loading and unloading points.
maintains accurate records and logs.
detects and eliminates or minimizes safety hazards.
inspects and services equipment with fuel, oil and other needs: checks fluid levels, cleans equipment and vehicles externally and internally, replaces bulbs and filters, etc.
principles, theories, and practices of highway safety
store, handle, and/or dispose of hazardous materials

The model candidate for this position is someone who:

has or is willing to obtain before official start date a valid Class A or B Commercial Driver License (CDL) .
clean driving record
drive furniture delivery box truck. load and unload materials.
assemble and install furniture, signs and other components as needed.
lay out and assemble furniture according to a set of plans
Read and interpret drawings
run, maneuver, navigate truck and provide pick-up/delivery services
clerical support for correctional industries operations.
arrange, coordinate, or schedule time and details
use and maintain a variety of hand tools
deal with people in a manner which shows sensitivity, tact, and professionalism

What's in it for you?
You will receive great health as well as a great pension plan for retirement. We also provide generous paid time off so you can spend more time with your family and have a positive work-life balance.

About our agency:

Our Mission

Our dedicated team of professionals ensures public safety by effectively managing offenders while maintaining close collaboration with partner agencies and the community. Our team is devoted to providing maximum opportunities for offenders to make lasting changes through accountability, treatment, education, and positive reinforcement within a safe environment.

For more about the Department of Corrections please go to this link. http://www.corrections.utah.gov/

Apply
Create a Driver s Account to Apply
Draper, UTAH-Utah Department of Corrections-TRUCK DRIVER II-UCI req 11645-Job for CDL Class A Drivers