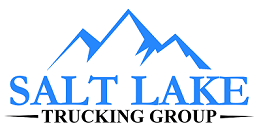 Class A FedEx Ground Solo-Team Runs - Up to 0.66 cpm - CDL A Driver OTR Job
CDL Class A OTR Truck Driver(s) (Fedex Ground) up to $0.66 cents per mile
The Largest FedEx Ground Contractor in SLC is looking for the very best professional OTR CDL drivers.
What we offer:Solo and Team driver positions. Students who graduate from an approved school can qualify (call for more info)
Equipment: Brand new equipment
Miles: Top miles for someone who wants to drive (5,000-6,500 miles a week), Dedicated and Extra Board routes.
We've got enough drivers to set you up with another driver, or we can hire a team/family.
Compensation: We pay up to $0.66 cpm depending on driving experience. Paychecks every two weeks. Direct deposit.
Benefits: Medical, Dental, Vision Insurance after 45 days.
Bonuses: Safety and performance bonuses built into checks. $350 Referral bonuses for every hired driver. We pay for positive DOT inspections.
Savings Incentive Plan (Teams): Extra board drivers will earn 1st year $.02 cpm on all miles they drive as a bonus. Estimated at $5000. 2nd year that savings bonus will increase to $.04 cpm and 3rd year $.06 cpm. Dedicated team drivers will earn $.02 cpm.
Responsibilities
Team driving terminal to terminal. All loads are drop and hook, no loading or unloading. Minimal waiting times, if you need to wait over extended period of time - we'll pay you. Dedicated home weekly.
Qualifications
CDL License class A
At least 21 years old
Doubles/Triples endorsement
Hazmat endorsement a plus
1 year experience or graduation from an approved school (call for details)
Ability to pass background check
No felonies in the past 10 years
No DUI's in the last 5 years
No more than 2 moving violations in the last 3 yrs
Proficient knowledge of English language is required
Pay: $50,000 - $90,000 year
Medical / Dental / Vision after 45 days
How to apply for this Driving Job
Fill out a Gary's Job Board application. That same application can be used to apply to as many jobs as you'd like. Create a Driver's Account.
Person to Contact about this CDL Job: Recruiting
Salt Lake Trucking Group Phone Number: 8016794288
Tell em' Gary's Job Board sent you.
This truck driving job may have an alternate application method. Look in the description area below for more information. All companies will accept a Gary's Job Board application in addition to their other methods.
Gary 's Job Board. Fill out ONE application to send to ALL companies
Full CDL Job Information
Question
Answer
Company Name
Salt Lake Trucking Group
Class of CDL
Class A
Job Position/Title
FedEx Ground Solo-Team Runs - Up to 0.66 cpm - CDL A Driver OTR
Type of Route
Over the Road
# of seats to fill
100
Person to Contact about this Job Profile
Recruiting
How to Apply
Create a Driver s Account to Apply
City
Salt Lake City
State
UTAH
Minimum Years of Experience Required
6-12 months
Does the driver need to have a Hazardous Materials Endorsement?
Yes
Does the driver need to have a Tank Endorsement?
No
Does the driver need to have a Doubles/Triples Endorsement?
Yes
Does the driver need to have a Passenger Endorsement?
No
Felonies?
> 10 yrs
Dui?
5-10 yrs
Traffic tickets allowed in the last 3 years?
2
Any at fault accidents allowed in the last 3 years?
No
Do you require a company provided DOT physical?
No
What does the job pay?
$50,000 - $90,000 year
Please describe any benefits you offer (Very important so we can help you find the right candidate)
Medical / Dental / Vision after 45 days
Please describe the job in detail
CDL Class A OTR Truck Driver(s) (Fedex Ground) up to $0.66 cents per mile

The Largest FedEx Ground Contractor in SLC is looking for the very best professional OTR CDL drivers.

What we offer:Solo and Team driver positions. Students who graduate from an approved school can qualify (call for more info)

Equipment: Brand new equipment

Miles: Top miles for someone who wants to drive (5,000-6,500 miles a week), Dedicated and Extra Board routes.

We've got enough drivers to set you up with another driver, or we can hire a team/family.

Compensation: We pay up to $0.66 cpm depending on driving experience. Paychecks every two weeks. Direct deposit.

Benefits: Medical, Dental, Vision Insurance after 45 days.

Bonuses: Safety and performance bonuses built into checks. $350 Referral bonuses for every hired driver. We pay for positive DOT inspections.

Savings Incentive Plan (Teams): Extra board drivers will earn 1st year $.02 cpm on all miles they drive as a bonus. Estimated at $5000. 2nd year that savings bonus will increase to $.04 cpm and 3rd year $.06 cpm. Dedicated team drivers will earn $.02 cpm.

Responsibilities
Team driving terminal to terminal. All loads are drop and hook, no loading or unloading. Minimal waiting times, if you need to wait over extended period of time - we'll pay you. Dedicated home weekly.

Qualifications

CDL License class A
At least 21 years old
Doubles/Triples endorsement
Hazmat endorsement a plus
1 year experience or graduation from an approved school (call for details)
Ability to pass background check
No felonies in the past 10 years
No DUI's in the last 5 years
No more than 2 moving violations in the last 3 yrs
Proficient knowledge of English language is required

Apply
Create a Driver s Account to Apply

Salt Lake Trucking Group Truck Driving Jobs in Salt Lake City, UT