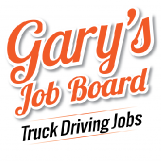 No CDL Delivery Driver--Amazon Packages--Sterling, VA Job
Delivery Drivers
Lyons Logistics delivers packages and smiles to Amazon customers every day. We're looking for motivated, customer-focused individuals who want to join our team delivering packages. As a delivery associate, you will deliver packages to homes, retail locations, and other delivery locations. In this position, you will play a key role in keeping our commitment to exceed customer expectations and make sure customer orders, large or small, are delivered on time at the right place.
General Responsibilities:
Adhere to strict safety and quality standards on and off the road
Interact in a positive and a professional manner with customer and the general public while delivering products to customers' homes, retail, and business locations
Follow up on customer requests or problems with solution-oriented approach keeping customers informed of delivery progress
Use handheld technology to deliver customer packages, manage delivery progress, and solve obstacles
Sort and prepare a delivery route to meet customer promise
Ensure delivery vehicle is always clean, fueled, and in good operating condition
May assist in training other team members
Where appropriate, carry out delivery station activities including sorting and general tasks
Work Environment:
Drives a delivery van up to 10,000 pounds to many customer residences and businesses, climbs in and out of the van, and walks up and down stairs as required to deliver packages according to established procedures in all weather conditions
Flexibility is key; routes may vary and may be delayed due to traffic from on road congestion, construction, or other factors
Set core schedule, but there may be adjustments including, additional hours and potential schedule changes depending on the time of the year and peak seasons and other factors
**Hourly Pay rate: Minimum of $15.00/hr based on work experience**
Basic Qualifications:
Possess a valid driver's license in the state of residence
English proficiency: Able to meet US Department of Transportation standard of ability to read road signs and communicate with regulatory personnel
High-school diploma or equivalent
Preferred Qualifications:
Always holds high ethical standards
Proven track record of reliability
Prior professional driving experience
Prior experience representing a well-regarded consumer brand with professionalism
Excellent attention to detail with the skill set to problem solve independently
Strong communication skills
Self-motivated and able to work in a self-directed environment with an upbeat attitude
Ability to work with a team in a fast-paced, ever-changing environment
Job Requirements:
Ability to lift, bend, reach above the head, kneel, crouch, and/or stretch during shifts up to 12 hours long
Ability to operate and navigate a 10,000-pound van
Ability to effectively operate a GPS
Ability to lift, push, pull and move boxes up to 50 pounds each
Capable of moving up and down stairs
Possess a valid driver's license in the state of residence
21 years of age or older
Job Types: Full-time, Part-time
Salary: $16.25 /hour
Pay: $16.25
Efficiency bonus--Guaranteed full work day payment regardless even when you finish early
Medical/Dental/Optical Benefits
Overtime pay at time and a half
How to apply for this Driving Job
Fill out a Gary's Job Board application. That same application can be used to apply to as many jobs as you'd like. Create a Driver's Account.
Person to Contact about this CDL Job: Athon Lyons
Lyons Logistics Phone Number: 856-287-7383
Tell em' Gary's Job Board sent you.
This truck driving job may have an alternate application method. Look in the description area below for more information. All companies will accept a Gary's Job Board application in addition to their other methods.
Gary 's Job Board. Fill out ONE application to send to ALL companies
Full CDL Job Information
Question
Answer
Company Name
Lyons Logistics
Class of CDL
No CDL
Job Position/Title
Delivery Driver--Amazon Packages--Sterling, VA
Type of Route
Regional
# of seats to fill
20
Person to Contact about this Job Profile
Athon Lyons
How to Apply
Create a Driver s Account to Apply
City
Sterling
State
VIRGINIA
Minimum Years of Experience Required
< 6 months
Does the driver need to have a Hazardous Materials Endorsement?
No
Does the driver need to have a Tank Endorsement?
No
Does the driver need to have a Doubles/Triples Endorsement?
No
Does the driver need to have a Passenger Endorsement?
No
Dui?
Never
Traffic tickets allowed in the last 3 years?
None
Any at fault accidents allowed in the last 3 years?
No
Do you require a company provided DOT physical?
No
What does the job pay?
$16.25
Please describe any benefits you offer (Very important so we can help you find the right candidate)
Efficiency bonus--Guaranteed full work day payment regardless even when you finish early
Medical/Dental/Optical Benefits
Overtime pay at time and a half
Please describe the job in detail
Delivery Drivers
Lyons Logistics delivers packages and smiles to Amazon customers every day. We're looking for motivated, customer-focused individuals who want to join our team delivering packages. As a delivery associate, you will deliver packages to homes, retail locations, and other delivery locations. In this position, you will play a key role in keeping our commitment to exceed customer expectations and make sure customer orders, large or small, are delivered on time at the right place.

General Responsibilities:

Adhere to strict safety and quality standards on and off the road
Interact in a positive and a professional manner with customer and the general public while delivering products to customers' homes, retail, and business locations
Follow up on customer requests or problems with solution-oriented approach keeping customers informed of delivery progress
Use handheld technology to deliver customer packages, manage delivery progress, and solve obstacles
Sort and prepare a delivery route to meet customer promise
Ensure delivery vehicle is always clean, fueled, and in good operating condition
May assist in training other team members
Where appropriate, carry out delivery station activities including sorting and general tasks
Work Environment:

Drives a delivery van up to 10,000 pounds to many customer residences and businesses, climbs in and out of the van, and walks up and down stairs as required to deliver packages according to established procedures in all weather conditions
Flexibility is key; routes may vary and may be delayed due to traffic from on road congestion, construction, or other factors
Set core schedule, but there may be adjustments including, additional hours and potential schedule changes depending on the time of the year and peak seasons and other factors
**Hourly Pay rate: Minimum of $15.00/hr based on work experience**

Basic Qualifications:

Possess a valid driver's license in the state of residence
English proficiency: Able to meet US Department of Transportation standard of ability to read road signs and communicate with regulatory personnel
High-school diploma or equivalent
Preferred Qualifications:

Always holds high ethical standards
Proven track record of reliability
Prior professional driving experience
Prior experience representing a well-regarded consumer brand with professionalism
Excellent attention to detail with the skill set to problem solve independently
Strong communication skills
Self-motivated and able to work in a self-directed environment with an upbeat attitude
Ability to work with a team in a fast-paced, ever-changing environment
Job Requirements:

Ability to lift, bend, reach above the head, kneel, crouch, and/or stretch during shifts up to 12 hours long
Ability to operate and navigate a 10,000-pound van
Ability to effectively operate a GPS
Ability to lift, push, pull and move boxes up to 50 pounds each
Capable of moving up and down stairs
Possess a valid driver's license in the state of residence
21 years of age or older
Job Types: Full-time, Part-time

Salary: $16.25 /hour

Apply
Create a Driver s Account to Apply

Lyons Logistics Truck Driving Jobs in Sterling, VA